Indoor vs. Outdoor Skateparks
Indoor vs. Outdoor Skateparks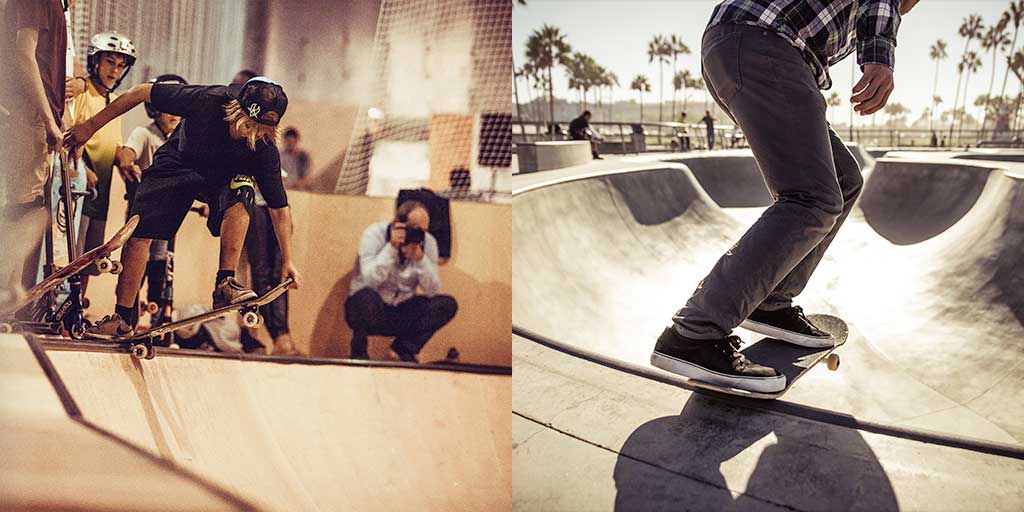 Skateboarding started out in the temperate weather of California and Florida for a good reason — the year-round sunshine makes it pretty easy to get outside on your board every day. As indoor skateparks started to pop up across the country, it became easier for the sport to take hold in the communities of colder climates. But skating indoors isn't just about staving off the frost; there are a few other factors that play a part in the "indoor vs. outdoor skatepark" debate.
Cost
Most indoor skateparks will charge some type of admission fee or require you to purchase a membership if you plan on skating there regularly. While this can seem like a money grab, the truth is that indoor skateparks simply require more to stay standing. Especially if they're in cold location, it takes money to keep the heat running. Plus, almost all indoor skateparks are private, meaning they need to pay employees to work the place. If budget is your primary factor, then seeking an outdoor city skatepark might be your better bet.
Quality
Because indoor skateparks charge admissions or membership fees, they usually have better upkeep and more upgrades over time. Indoor skateparks, because they're private, are more likely to be owned by people who are skaters themselves, so they know what makes a good bowl and how to set up the park for awesome lines. They also aren't subject to the weather conditions that outdoor parks are, so they last longer.
Security
While some outdoor skateparks have floodlights for nighttime use, a lot of them are only open during daylight hours. This can pose an obvious issue if you work, go to school or have other obligations during the daytime. Indoor parks can offer later hours for busy skaters and they also have more security so you don't have to worry as much about someone swiping your bag while you're skating.
Crowds
While there are definitely exceptions to the rule, indoor skateparks are usually smaller than outdoor parks. Because of this, they tend to have more skaters on a regular basis. This means you have to wait longer to skate a spot, especially during peak seasons like school breaks.
Weather
Even though this is the obvious factor, it does play a major role in decision-making — and not just for skaters in cold-weather locations. If you've ever skated in California during the peak of summer, you know what we mean. Skating in temperatures up into the hundreds is not just unpleasant; it's also dangerous. If skating outside means facing extreme conditions, then forking out an admission fee might be a better option.