Socially Distant Gifts for Kids
Socially Distant Gifts for Kids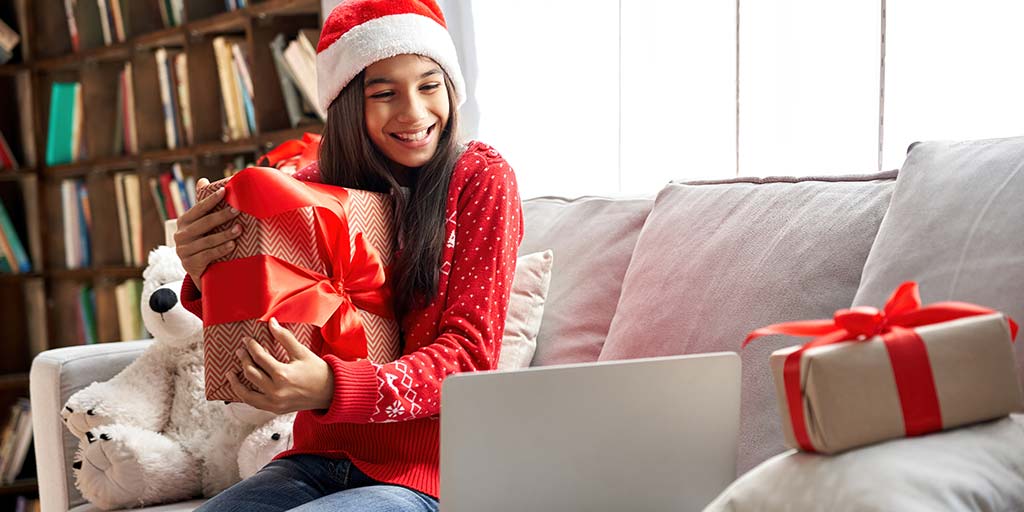 Holiday season is here and depending on your shopping list, this can either be an enjoyable experience or a dreadful one. When shopping for kids and teens, keep in mind that they have been cooped up since March. It has also been incredibly challenging keeping kids active while social distancing. These gift ideas are not only beneficial to the kids receiving them but especially to their parents, who are in dire need for any activities that will keep their kids occupied.
Here are three holiday gift ideas perfect for this season: 
Skateboards 
Kids dream of cruising down the street on anything with wheels! Why not give them a skateboard? There are tons of designs available to choose from. You can tailor a design choice to a certain age group or preferred aesthetics. If you're purchasing a deck, you may consider getting the accompanying gear, there is nothing worse than receiving a gift you can't actually use. An easier option is purchasing a complete skateboard since they are ready to ride straight out of the box! There are also cruisers, aka as penny boards, which are smaller and made out of plastic. Currently, Shop709 carries a variety of skateboards which are anywhere from $38 to $139.99. You'll win brownie points for being a super cool gift giver and kids will be excited about being outdoors. A win, win. 
Snorkel Sets 
As children, snorkel sets are so exciting, with the right imagination, nothing beats the possibility of peeking through the surface of water to clearly see the bottom of a pool or the  wonders of the ocean. Gift a safe, quality and appropriately priced snorkel set. Shop 709 carries IST, Tusa and Seavenger Snorkel Sets anywhere from $18 to 49.95. There are also full face masks that serve as an all inclusive surface snorkeling device. Check out the new Nautilus Full Face Mask by Seavenger, coming in at $39.99, in three sizes and five different color choices. This is a great gender neutral gift idea that will encourage a desire for adventure and give kids an activity to look forward to in the near future.
Roller Blades & Skates 
This is the trickiest option to gift, given that you'll need a shoe size. If you are a well informed shopper, this is an amazing gift option! 2020 has seen an incredible increase in roller blading and skating. Rollerskates tend to be favored by tween and teenagers, more so than younger kids. There is a wide range of accessories to customize wheels, laces, stoppers, etc. Check out the C7 Inline and Quad Skate selections. Once again, a gift with wheels will impress the masses. Not only are they trendy but are also the perfect social distancing activity. 
These ideas are tangible items that can be used for a prolonged period of time. As far as we know, we're not out of this pandemic quite yet and these gifts will hold the test of time as the current atmosphere shifts to a more social day to day routine. Bonus, you don't have to worry about being in store since all these gifts will be delivered to your doorstep. Let's encourage adventure and fresh air this holiday season! 

Check out all of Shop709's extensive adventure gear gifts!