Family Adventures in Los Angeles
Family Adventures in Los Angeles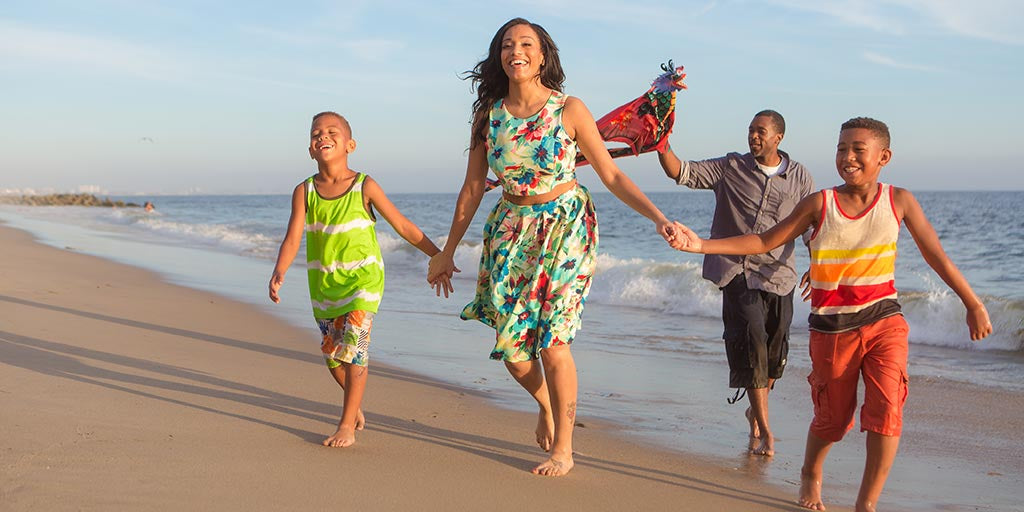 Los Angeles is a magical and enormous county that offers anything on your bucket list that does not include snow. Grab your family, get your adventure gear and head to these four must-see spots in the city of Angels. All of these locations are perfect for a getaway and family-friendly fun! 
Griffith Observatory
Nothing beats the views from Griffith Observatory at Mount Hollywood. Standing 1,134 feet above sea level, you'll find epic views of the Downtown Skyline and the world-famous Hollywood sign. Inside the observatory, you can experience a "gateway to the cosmos" with various astronomy exhibitions and a variety of telescopes throughout the building. Admission is entirely free; there are plenty of restrooms located both inside and outside the property, perfect for the kids. Even if you don't make it inside, the views are too incredible to pass up, walk around the premise and lounge in the grass. Parking is minimal, so make sure to plan. Don't miss out this is a one-of-a-kind LA spot beloved by both locals and tourists.
Address: 2800 E. Observatory Road, Los Angeles, CA 90027
Open: 10am to 10pm 
Venice Beach Canals 
The Venice Beach Canals, not to be confused with the Venice Canals in Europe, carry a European ambiance in a very eccentric Southern California beach town. For about a mile, four canals line a neighborhood of beautiful homes in the Venice Beach community. Here you can walk alongside the canals through a series of sidewalks and bridges. About a mile away lies the shoreline, where you can also experience an upbeat and lively community of artists, street vendors, and many restaurants. The canals are the perfect place to take your roller skates, skateboards and bikes to have an adventure-filled day with the whole family.
Address: Off of 25th Street, Venice, CA, 90291
Open: 24 Hours
Santa Monica Pier 
Thanks to Disney Channel shows and movies, every kid has dreamed of an amusement park on a beach boardwalk, grab your skates or skateboard and cruise down the beach. Santa Monica is one of those universally beloved places in Los Angeles and an essential beach to experience the California easy-going attitude. Pack a picnic or indulge in the various street vendors, restaurants and seafood. No matter your budget,  you'll be sure to have a great time here. Parking is sparse, but more often than not, you'll find reasonable parking accommodations and bathrooms are accessible throughout the boardwalk, beach and downtown area. Rest assured, no matter the age range, youngsters and teens will love this spot!
Address: 200 Santa Monica Pier, Santa Monica, CA 90401
Open: 24 Hours (Businesses close around 10 pm)
Olvera Street
Also known as Placita Olvera, Olvera Street is a hidden gem for those seeking a little piece of authentic Mexican-American history. Kick the burrito craving and devour authentic Mexican meals in a beautiful oasis in downtown Los Angeles. Here you find a colorful Mexican market where you can shop leather goods, yummy snacks and Mexican imports. Alongside the narrow paved paths, various Mexican restaurants feature reasonably priced authentic food and live music. Within the market lies Avila Adobe, LA's oldest house now used as a museum to showcase the colonial 1840's lifestyle. Make sure to check out the América Tropical mural painted by José Clemente Orozco, located directly above Olvera Street. There are so many fun things-to-do here within proximity; make sure to check this spot out and pay homage to the vibrant Southern California Latino community!
Address: Olvera Street, Los Angeles, CA 90012
Open: 10 am to 6-8 pm (Depending on the Vendors)