Tips for Easing Anxiety
Tips for Easing Anxiety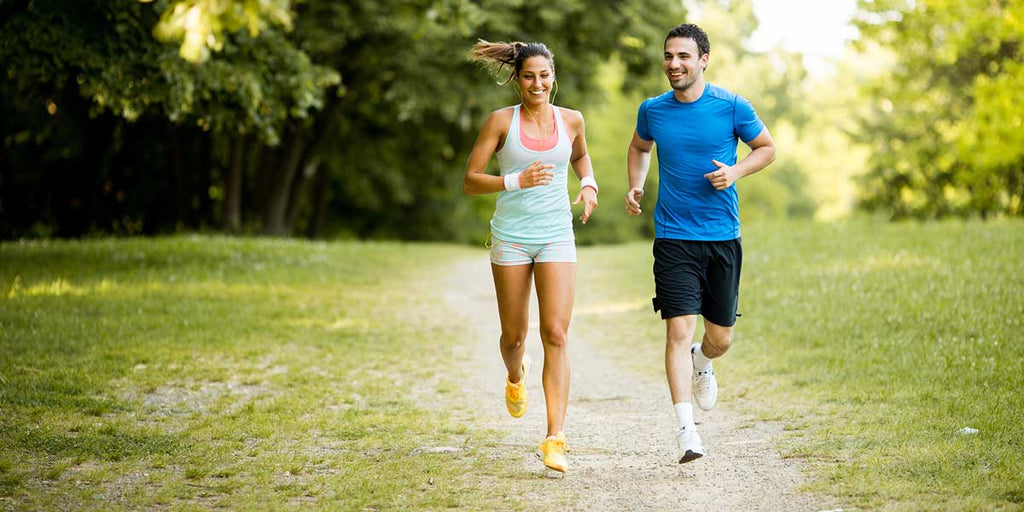 For far too long, the health industry only had to do with the physical. Experts focused only on weight loss and eating the right foods. But more studies are coming out that prove the importance of a healthy psychological and emotional life. If stress is something you suffer from, it doesn't just affect you internally — it can affect every other area of your life. These tips for anxiety are some of our favorites for staying calm amid chaos.
Spend time in nature. Studies show that getting outside not only reduces stress, it can also reduce the risk of diabetes, cardiovascular disease, preterm birth, high blood pressure and premature death.
Use aromatherapy. Candles, incense or sprays — any of these will do. Use scents like lavender to calm your nerves.
Cut out caffeine. We all love a good cup of joe. But too much caffeine can increase your heart rate, contributing to panic and anxiety attacks. If you can't cut it out completely, decrease how often you drink it and switch to a darker roast (the darker the roast, the less caffeine).
Embrace your inner child. Focusing on drawing a picture can be calming for a lot of people. If you're not artistic, get a coloring book instead. It brings your attention to something outside of yourself.
Take a break, but don't cut yourself off. If social anxiety is a trigger, don't be afraid to step outside, take a few deep breaths and compose yourself. Then, go back inside. Socialization is important, but don't feel bad for doing it in a way that works best for you.
Exercise, exercise, exercise. Firing up those endorphins is a surefire way to take your mind off the chaos. Find an exercise method that you enjoy, whether that's walking your dog, taking a dance class or lifting weights.
Give yourself grace. Anxiety has a way of making us feel bad for having anxiety. This only makes the problem worse. Get in the habit of speaking kindly to yourself, and find someone who will remind you of this when you're struggling with stress.
Try guided meditation. There are tons of great resources on YouTube, Spotify and more that offer free guided meditations. Having someone talk you through breathing exercises and how to focus your mind can be extremely helpful.
Distract yourself. Taking a step back from whatever is causing you anxiety can sometimes be enough to bring your heart rate back to normal. Watch a movie, listen to a podcast or meet up with a friend — whatever works to remove yourself from the stressful situation temporarily.
Set micro-goals. Give yourself tiny tasks to practice self-care. Go outside for five minutes every day or go to bed 10 minutes early. Not only are these contributing to relieving stress, but checking something off your list also reduces pressure.
Keep in mind that not everything on this list will work for you because every person's anxiety is different. Take it slow and try one or two things at a time. If you're suffering from severe anxiety, consult your doctor.