The Best Travel Destinations for Skateboarders
The Best Travel Destinations for Skateboarders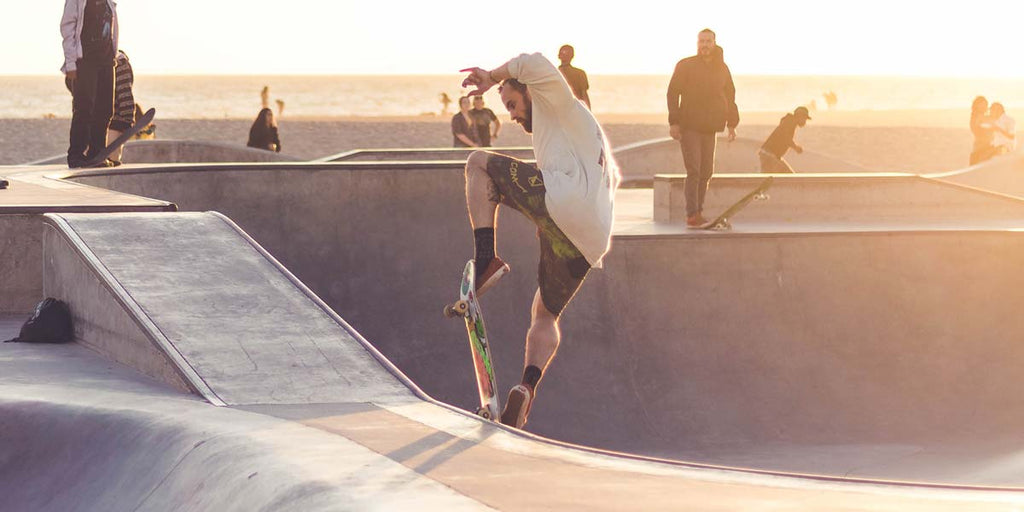 Skateboarding has always thrived in urban settings. For obvious reasons, cities offer more to skaters than rural areas, so these are usually better destinations if you're visiting on a board. Which cities offer the best spots for skating? Some of it is preference, but there are a few that make others pale in comparison. Before you book your next flight, consider these spots for your next skate trip.
Barcelona
Barcelona started to become more known in the skate world in the late 1990s when Transworld was putting out videos featuring some really amazing spots. One of the most iconic is MACBA, or the Barcelona Museum of Contemporary Art. With some of the coolest street spots you'll find, Barcelona is a must-visit on any skater's list.
Southern California
The birthplace of skateboarding. From San Diego to LA, Southern California is the home of many pros for good reason. Warm weather year-round means the opportunities for street skating are endless. It's also where skate culture was born, so you can skate the same spots that paved the way for icons like Tony Alva, Stacy Peralta, Patti McGee and Tony Hawk.
Melbourne
20 skateparks within a 10-mile radius — is there anything else to say? While Sydney is definitely the favorite child in pop culture, Melbourne is a skateboarding mecca for Australian locals and visitors alike. Outside the parks, urban open planning provides plenty of spaces for street skaters.
Shenzhen
Shenzhen is located in the Guangdong Province in southern China, where explosive urban growth has led to virtually untouched skate spots throughout the area. There are open plazas in front of almost every building, and marble seems to be the new concrete no matter where you go.
London
While the rain can be a real downer, London has continually been a European epicenter for skateboarding. And over the past few years, demographics of the skate scene have expanded, welcoming skaters of all ages, genders and cultures. New skateparks continue to open across the city, showing how skating has become ingrained in the culture.
Tel Aviv
This underrated hotspot had a recent building boom, with fresh pavement making way for super smooth sessions all around. While it's not on many "must visit" lists, we expect it to make its way there in the next few years.