How to Pick the Perfect Wetsuit
How to Pick the Perfect Wetsuit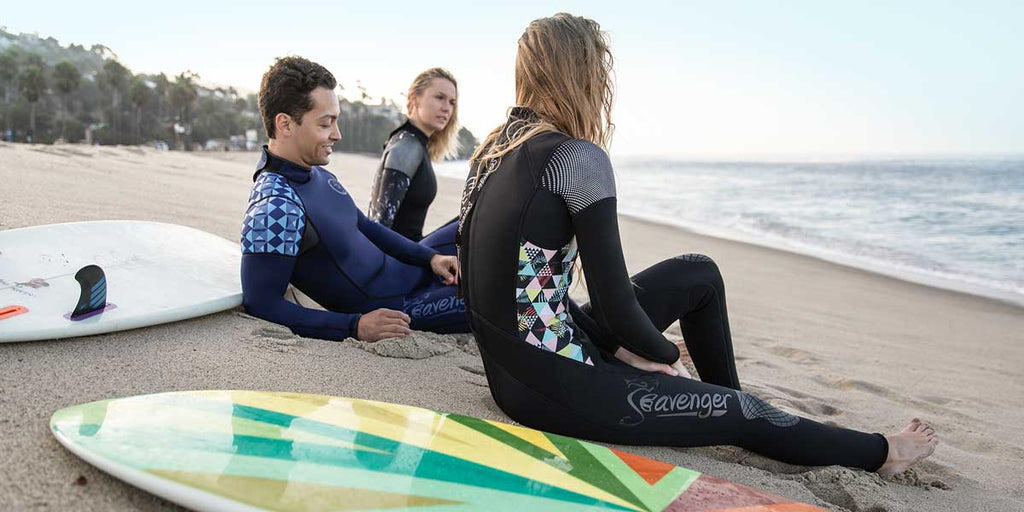 From surfing to scuba diving, wetsuits are often one of the most important pieces of gear you'll buy for any given watersport. They're also one of the biggest investments you'll make in your hobby, so it's important to be informed before you start the shopping process. There are so many styles and variations out there; this guide should help you to narrow down what you need before you become overwhelmed by options.
Before You Begin
There are a few things to consider before you start shopping for wetsuits. They're not difficult questions to answer, but if you're a newbie at this kind of gear, it might require a little bit of research on your local waters. You can easily access this information by talking to someone at your local surf shop.
What is the water temperature? If you're surfing in the cooler waters of Southern California, you're going to need a little more coverage than if you're snorkeling in the temperate Florida Keys. If you tend to travel a lot and go from warm to cool waters, consider a two-piece wetsuit that allows you to layer on pieces without having to buy multiple wetsuits.
What will you be doing? Different watersports require different types of movement. Purchasing a wetsuit that caters to that sport will maximize the use you get out of it and make sure it will be comfortable and functional. For example, anti-abrasion shoulder panels are a great option if you plan on wearing a backmount BCD.
What material do you want your wetsuit to be? By and large, neoprene is the most common material used to manufacture wetsuits. While most people will be able to use this standard material with no problem, it's worth noting that if you have an allergy to neoprene or prefer a more environmentally-friendly option, there are natural rubber wetsuit options for you. They are more difficult to find and more expensive, however, so you may have to do some extra digging to find a wetsuit that fits your needs.
Trying On Wetsuits
If you've never worn a wetsuit before (or you've only borrowed an ill-fitting one from a friend), the trying-on process can be tedious. It's normal to feel like your wetsuit is too tight, but keep in mind that once you get in the water, the neoprene will stretch slightly. If your wetsuit is skintight but you can still lift your arms above your head with some effort and breathe normally, then you're wearing the right size.
Wetsuit Care
Once you've bought your wetsuit, it's a good idea to stock up on a couple of essential care items to extend the life of your wetsuit and make sure it stays in tip-top shape. Wash your wetsuit with a good wetsuit cleaner and hang it in the shade to dry after each use. It's also a good idea to use a silicone lubricant for donning your wetsuit to prevent any snags or tears in the material.