Newest Skateparks in the United States
Newest Skateparks in the United States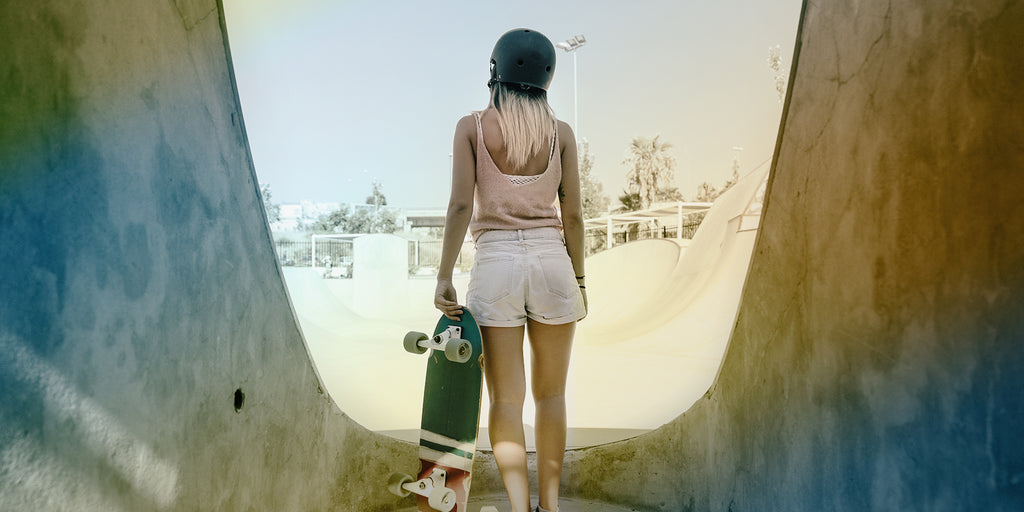 Need something new and exciting to get your energy going? Every year we see a new influx of cool places to flip out over. Skatepark designs keep getting better over time, with improved elements and smoother surfaces. Some are small, some are large, but they all have something fresh to offer. Grab your board and head on over to the latest skateparks.
Northeast Community Skatepark, Frisco, Texas
The second largest skatepark in Texas recently opened. Northeast Community Skatepark features a massive 47,000 square feet of skateboarding terrain. Built by SPA Skateparks, the outdoor space has a large plaza area, a multi-depth flow bowl, and a pool. The plaza has plenty of action with granite ledges, manual pad complexes, ledges, stairs, rails, banks, quarters, hips, and a 16-foot-tall over-vertical concrete wave. The large multi-depth flow bowl has a 6-foot tombstone extension and 15.5-foot-tall over-vertical capsule.
SK8 Charleston, Charleston, South Carolina
The 32,500-square-foot SK8 Charleston site was designed for all skating levels. Built by Team Pain, the huge outdoor skatepark features a 200-foot-long snake run that funnels down into a 9-foot-deep pocket. The pro bowl has an 11.5-foot-deep end, 8-foot-deep side pocket, and 6-foot-deep shallow end, while the intermediate bowl has a 7-foot-deep end and 5-foot-deep shallow end. There's plenty of options on the challenging street course, which is more than 315-feet-long and showcases interesting skate art pieces.
Wayfinding Skate Park, Detroit, Michigan
Skateboarding legend Tony Hawk helped bring this modular pocket skatepark to downtown Detroit. The 4,600-square-foot skatepark features six skateable elements and a viewing area. Designed for all skill levels and different types of skating, the Wayfinding Skate Park is built above ground without a permanent concrete infrastructure. "This one is exciting, although it's not our usual style of skate parks. At the same time, I want to support anything that is public and will be available for people to skate," said Hawk. The free outdoor skatepark will also be used as a performance space and public art installation area. Once the Monroe Block development breaks ground in 2018, the modular skatepark will eventually be moved to another part of the city.
Rosemead Skatepark, Rosemead, California
Builders at Spohn Ranch Skateparks constructed the 12,000-square-foot, V-shaped outdoor skatepark on well-balanced terrain. After receiving input from local skateboarders, the design team created a space with plenty of skating surfaces. Rosemead Skatepark has different elements that effortlessly connect together. The west end of the skatepark features a central elevated area containing a variety of street elements and elevation changes. On the east side, a long and winding snake run replicating a drainage ditch connects the areas together. There's plenty to do for all skaters, from beginning to advanced.  
Watertown Skatepark, Watertown, South Dakota
The 12,000-square-foot skatepark has plenty of options to keep you entertained. Built by Evergreen Skateparks, the free outdoor site offers pyramids, quarter pipes, rails, humps, a mini ramp, a launch tabletop, and several banks. Watertown Skatepark is great for all skaters, including beginning to advanced skill levels. Nice lines and some great aerial opportunities will keep people going back for more.
Vista Skateparks, Vista, California
Two new outdoor skateparks built just a block apart offer plenty of action for skaters. Combined, the site offers about 22,500 square feet of skating space built by Grindline Skateparks. The larger skatepark on West Connecticut features curbs, stairs, and rails for skaters of all levels, while the smaller skatepark has big bowls for experienced skaters. Vista Skateparks has plenty of space to show off your moves.
Big Spring Skatepark, Lewistown, Montana
Constructed by Evergreen Skateparks, the site was created through dedicated fundraising efforts. The goal was to create a physical creative outlet for people who don't fit into the traditional team-sport mold. At about 10,000 square feet, the Big Spring Skatepark is a great place for all skill levels, from people just starting out to more advanced skaters. The free outdoor skatepark has a lunar landscape section, a mirrored Treasure Bowl replica, and a street section.
Manhattan Beach Skatepark, Manhattan Beach, California
Manhattan Beach finally has a skatepark. After decades of trying, everything finally came together and the new Manhattan Beach Skate Park opened for skaters. Built by Spohn Ranch Skateparks, the 5,000-square-foot concrete site features state-of-the-art terrain and plenty of options. Challenging transitional elements along the perimeter of the skatepark connect to a center street section with rails, stairs, and ledges. The outdoor skatepark has something for all skill levels.
Jax Beach Skate Park, Jacksonville Beach, Florida
After years in development, this free outdoor skatepark offers countless elements for beginning to advanced skaters. Built by Team Pain, the 23,000-square-foot park has multiple areas to skate, including a beginner's section, a snake run, and a flow bowl area. There's plenty of ramps, bowls, and rails to keep skaters coming back for more. Jax Beach Skate Park has something for everyone.
Credit: Photo by Freepik