Greece Scuba Diving Guide
Greece Scuba Diving Guide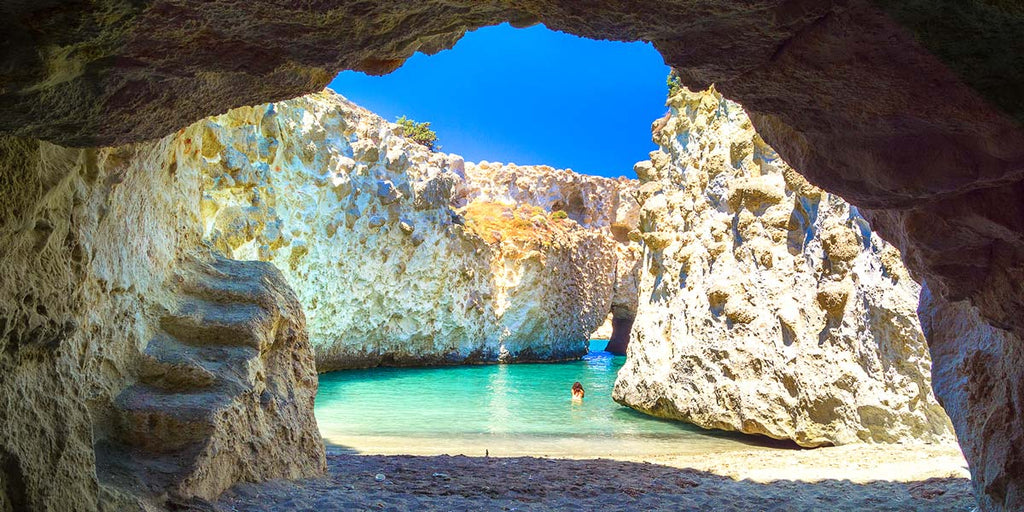 There's a reason the Mediterranean is one of the most popular places to go scuba diving: ancient ruins, turquoise waters, warm temperatures. And that's not all. Greece's intimate dependence on the ocean for its resources means it's clean and clear. Here, you'll find historic beauty and naturally-occurring beauty around in every cranny.
When to Go
July to September is typically the best time to dive in Greece, because the climate is hot and dry and the waters hover at around 78 degrees Fahrenheit, depending on where you are and how deep you go. Of course, all of this depends on the islands you plan to visit and where you want to dive. Crete is usually hotter, and so its summer months begin as early as May. Be sure to thoroughly research and determine where you want to dive. This will give you a better idea of the best dive season.
Where to Dive
Diving in Greece is abundant, especially for historic artifacts. Depending on the purpose of your dive, there are islands throughout the country that can offer stunning scenery and unique experiences.
Crete. From June to August, you're likely to see a heavy population of basking sharks, with seals and loggerhead turtles making an appearance in the early months of April and May. Though they're less common, larger marine mammals like dolphins and whales do sometimes make an appearance. Also unique to the area are red and black corals, which stand out vividly in the clear water.
The Cyclades. Close to shore, ocean species such as starfish and octopuses can be spotted among the reefs. Go farther out, and you're likely to come across one of the many shipwrecks that dot the ocean floor. Also speckling the sandy bottom are frilly tube worms and a number of bright fish species.
The Aegean Sea. While there is plenty to see out in deeper waters, the most common attraction here is the Cave of Seals, where tons of friendly seals who like to hang out in the cavern. This is also a great choice for beginning divers, as there are plenty of shipwrecks in shallower waters. Many other ocean species can also be spotted here, including urchins, sea cucumbers, eels, groupers and blennies.
What Else to Do
Our guess is you won't need much help finding things to do when you're not in the water, but just in case: Greek seafood is some of the freshest you'll find, and the historic ruins are definitely worth wandering through. For the artists out there, the Hellenic Festival in Athens has an array of concerts and theater performances. Bottom line: it's unlikely you'll run out of things to do, whether you're watching the waves or diving beneath them.