Top Vacation Spots for the Active Traveler
Top Vacation Spots for the Active Traveler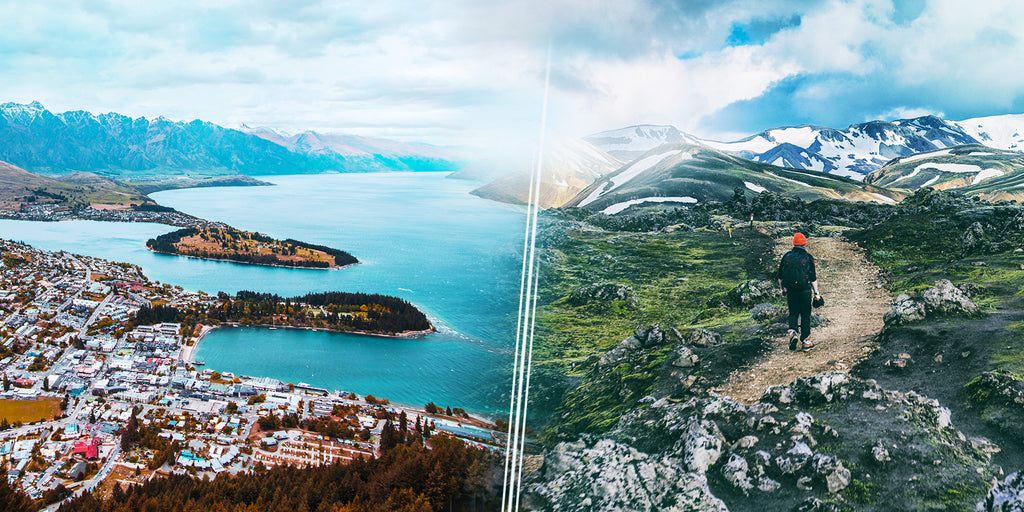 As the world gets smaller and travel gets easier, it's becoming more difficult to find travel spots that are more than just luxury hotels in top-notch locations. While 5-star accommodations with indoor pools have their function, getting away from the hubbub allows you to really embrace the natural beauty of a new place. If you'd rather be hiking than lounging by the pool or prefer cycling through the countryside to brunch at a bistro, there are tons of locations that offer activities for the active traveler. We've put together a list of our favorites.
Interlaken, Switzerland
Interlaken — literally meaning "between lakes" — is a stunning little city nestled right between two bodies of water in the center of Switzerland. The scenic space looks like it was pulled off of a postcard and the area is a must-see for thrill-seekers and active travelers all around the world. Hike to the top of Harder Kulm to catch a spanning view of the Swiss Alps, go canyoning to the nearby city of Grimsel or go hang-gliding to catch an amazing aerial view. Whatever you're looking for, Interlaken has it.
Machu Picchu, Peru
At Machu Picchu, you don't have to give up a true cultural encounter for an active trip. With tons of hiking trails available ranging from one to 13 days, the Incan citadel is a hiker's absolute paradise melded into a cultural marvel. The panoramic mountain landscape, incredible historic experience and peaceful getaway is well worth the heart-pumping hike.
Victoria Falls, Zimbabwe/Zambia
If you're looking for something a little more electrifying, try whitewater rafting through the border of Zimbabwe and Zambia. Victoria Falls is one of the largest waterfalls in the world and is a part of the fourth longest river in Africa. If you decide to take the plunge, you'll travel through 23 rapids named for their intense thrill; Stairway to Heaven, The Terminator, and Judgment Day are just a few. Plus, once you reach the end, push yourself a little further by hiking out of the Bakuta gorge, just in case the rafting wasn't enough already.
Queenstown, New Zealand
New Zealand is another one of those places that has every adventure sport you could possibly imagine. Hiking, skydiving, skiing, sailing — Queenstown's a haven for travelers who can't wait to get their blood pumping. Plus, the country's southernmost position makes it a great choice for getting your cold-weather sports fix during the summer months or vice versa. If you've got a long list of to-dos for this location, we recommend saving up and staying long. There's so much to see you'll be pinched for boredom.
Southern California, United States
Okay, we may be a little biased here, but if you're looking for a location that offers more active options than you could possibly choose from, Southern California is the place to be. Year-round mild weather provides the perfect climate for being outdoors, and within one day you can go from surfing to cycling to snowboarding. If you like to have your options open and figure things out as you go, Southern California has everything you need.
If the words "room service" are enough to put you to sleep, these incredible travel locations are the perfect tried-and-true spots to get out and moving. Whether you're a hiker, cyclist or avid adventure-seeker, we're sure you'll find what you're looking for at one of these stunning locations.