How to Survive a Long Flight
How to Survive a Long Flight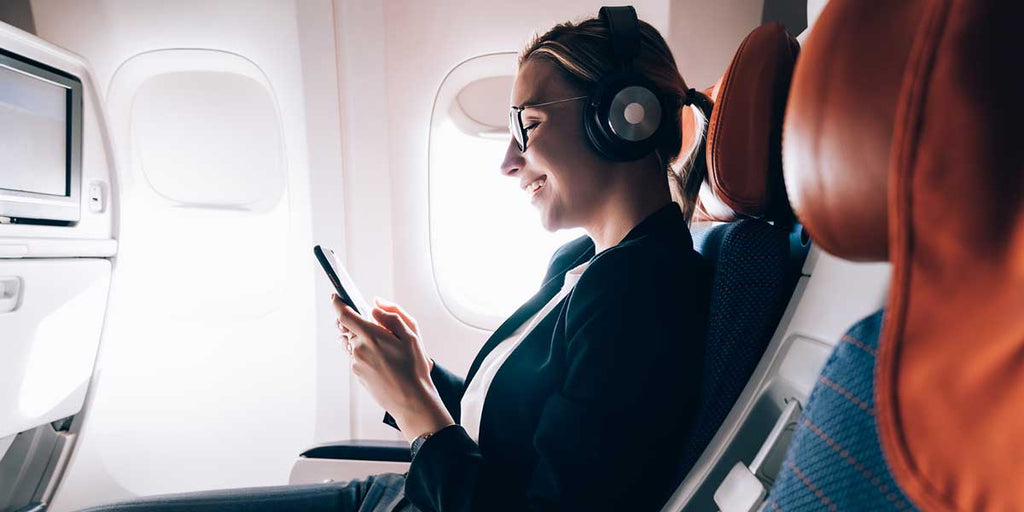 The crying babies. The cramped legroom. The guy who keeps talking across the aisle to his buddy in another seat. Are you sweating yet? Long flights are downright nightmarish for most of us. Luckily, there are some things you can do to fight the stress that comes with a long flight. From pre-flight prep to the nitty-gritty of during-flight details, these strategies will help you minimize discomfort as much as possible.
Buy your tickets early. It's plain and simple: the earlier you buy, the more likely you are to get good seats.
Choose your seat wisely. There are a few ways to go about this. Sit in the front and you get more leg room. Sit in the middle and you'll feel less turbulence. Sit in the back and you're more likely to end up with an empty seat nearby (plus you'll board first and get first pick of overhead storage). When it comes down to it, it's all about priorities.
Prepare ahead of time. There's a lot you can do before takeoff to make sure your flight is enjoyable. First and foremost: adjust your sleeping patterns. If you're planning on sleeping through most of the flight, start going to bed earlier or later to get into a routine. Just a few days of pre-flight planning can do wonders for your in-flight experience.
Get in a workout. No, not during your flight. But if you're able to fit in a gym session the day before or morning of your flight, your body will thank you. 10-plus hours of total inactivity will come a little easier after an intense workout.
Dress accordingly. We all say we envy that woman who can wear heels and a blazer on a flight and look completely unruffled by the end of it. But let's be real — no one wants to deal with pantyhose or a tie on a 15-hour flight. Comfy clothes are your best option, especially when worn in layers. Pro tip: pick snug-fitting clothes like leggings to get through airport security quickly.
Stock up on movies and music. With today's technology, it's almost completely unnecessary to pay for in-flight WiFi. Instead, download movies, music, audiobooks or podcasts ahead of time with tons of options. Not only does this keep you from having to watch 50 First Dates for the thousandth time, but long flights are also the perfect time to binge re-watch "Lost" (except, maybe, the last episode).
Freshen up. There's something about sitting in the same seat for hours on end that just makes you feel gross. To combat that, make sure you pack a few hygiene items in your carry-on. Think: a toothbrush, cleansing wipes, deodorant and maybe a change of clothes. Your future-self will thank you.