10 Sea Creatures That Were Named After Celebrities
10 Sea Creatures That Were Named After Celebrities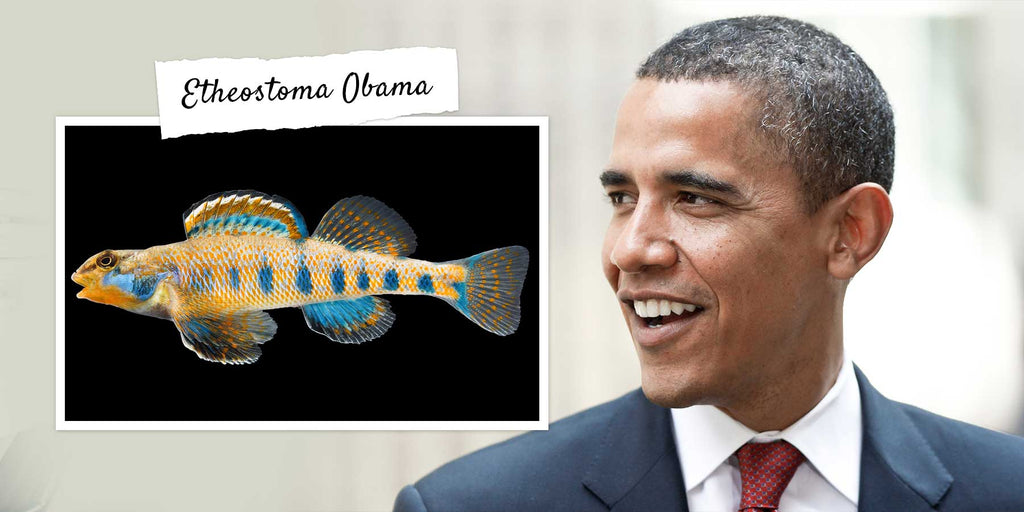 13-year-olds aren't the only one obsessed with Hollywood stars. Over the years, many biologists have taken inspiration from the big screen to name some of their most important discoveries. Wondering which marine animals take their namesake from stardom? Here's a few of our favorites.
Aegrotocatellus Jaggeri
This extinct arthropod was discovered in 1995 and named after British musician Mick Jagger. Upon the same discovery, another similar species was named Perirehaedulus richardsi after Rolling Stones member Keith Richards.
Elseya Irwini
Okay, so this one's not a marine animal. But its eponym makes it worth mentioning anyway. Otherwise known as Irwin's Turtle, this amphibian species got its name from the Australian conservationist and TV personality Steve Irwin.
Etheostoma Clinton
More commonly known as the beaded darter, this freshwater fish was named after Bill Clinton himself and can be found in the Caddo river in Arkansas.
Etheostoma Obama
Found in both the Duck and Buffalo rivers in Tennessee, this fish species more commonly referred to as the spangled darter is named after former president Barack Obama.
Gnathia Marleyi
This marine parasite can only be found hiding among sea sponges, algae and dead coral in the Caribbean Sea. Named after reggae musician Bob Marley, it feeds off the blood of certain local fish.
Leviathan Melvillei
Aptly named, this mammal species was an extinct whale named after the whale from Moby Dick, along with its author, Herman Melville.
Mandelia
Otherwise known as Mendela's nudibranch, this sea slug was named after South African revolutionary Nelson Mandela.
Mesoparapylocheles Michaeljacksoni
Only an icon could hold the reputation for such a longwinded namesake. This extinct hermit crab was named after the king of pop, Michael Jackson.
Pargorgia Jamesi
This coral species was named after soccer player James Rodriguez for being "arguably the best Colombian professional football player in history."
Phialella Zappai
Jellyfish expert Ferdinando Boero named this species after Frank Zappa in hopes of meeting the admired musician. Zappa once stated "there is nothing I'd like better than having a jellyfish named after me."
Credit: Photo by Blake Markwell on Flickr