How to Stay Fit While You Travel
How to Stay Fit While You Travel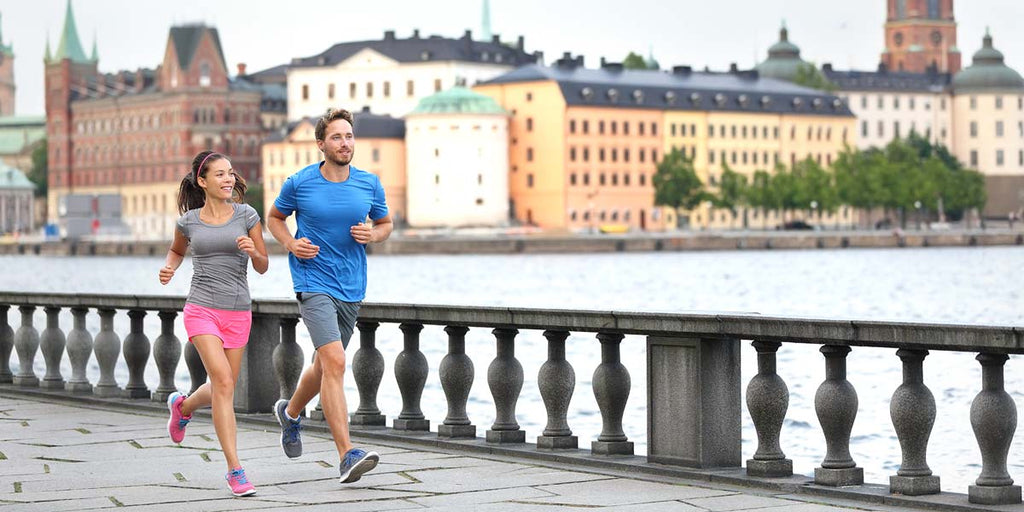 There's no doubt about it: traveling is one of life's greatest adventures. Whether you're an outdoorsman, a spiritual seeker or a foodie, there's always something you can get out of traveling to a new place and interacting with a new culture. However, it's just as undeniable that staying healthy while you travel is really, really difficult. So how do you balance a fit lifestyle while being on the road? We've got a few tricks up our sleeves.
Pack for the challenge. The easiest way to keep yourself from working out is not bringing workout clothes. Make sure you pack enough outfits to get you through all of your workouts in between laundry days, and that you bring clothes that adhere to the weather there. Bringing shorts and a sports bra isn't going to be sufficient if you're in Vancouver in the wintertime. Pro tip: put your workout clothes on the top, so you see them every time you get into your luggage!
Do something unique to the area. It doesn't matter where you are in the world, there's always something you can do that gets you moving. It may be something you've never considered before, but stepping outside of your comfort zone is one of the most beautiful things about being in a place you've never been. Go hiking in Switzerland, take a dance class in Italy, hike the Great Wall in China. If being active isn't usually your style, the "when will I ever have this opportunity again?" should kick you into high gear.
Schedule your workout into your day. We're all about spontaneity. But there's also something to be said for scheduling your day and knowing what the plan is. Fitness isn't the only reason for this — many tours need to be scheduled ahead of time, so planning ahead is the only way you'll get to take part in those activities. But if working out is a priority for you, then fit it into your day, whether that's in the morning at the hotel gym or swimming laps in the pool in the evening.
Focus on the food. This one's tough. In our opinion, the food is one of the best things about traveling. Luckily, you don't need to stick to salads to eat healthy while you're living a nomadic life. It's sufficient to stick to foods that occur organically in nature and minimize things like pasta and rice as much as possible. But that delicious caramelized eggplant that you'll find in China? The fresh seafood you'll find in Greece? These are fair game. And if you simply must help yourself to a pizza in Italy (because, let's face it, resisting a true Italian pizza is the power of gods), don't beat yourself up. It's okay to splurge now and then.
Find a workout buddy. If you're staying in a hostel, finding someone who will want to workout with you shouldn't be that difficult. Most hostels are designed for making friends and creating community, so no one's going to look at you like you're crazy when you ask them to join you on a hike the next morning.
There's no easy way to workout while you're traveling, but these tactics do make it a little easier. Just like any workout routine, the best way to make sure you'll follow through is by having accountability and by exercising in a way that you enjoy.