How to Properly Break In Roller Skates
How to Properly Break In Roller Skates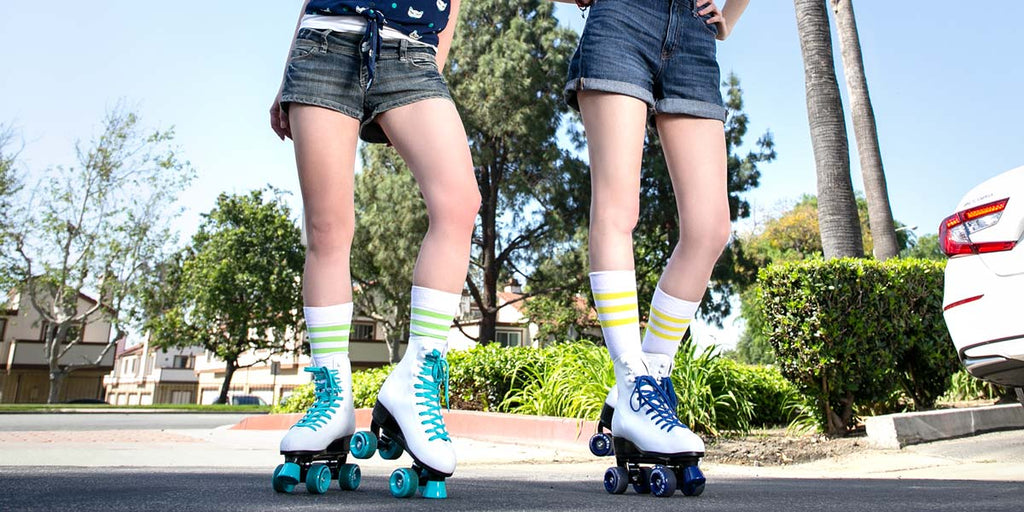 There's something magical about buying a brand-new pair of roller skates — the clean, fresh leather (or pleather), the unworn laces, the perfectly smooth-rolling wheels. But there's one thing that can make new skates a major pain — breaking them in. Even if you buy the highest quality professional level skates, you'll still need to spend some time softening up the boots and getting those babies ready to roll. Unfortunately, it's no secret that this process can be pretty uncomfortable. Sometimes, it's even downright painful. So we've put together a few of our favorite strategies for breaking your skates in quickly and comfortably so you can get back to skating like you mean it.
Bust Out the Hairdryer
Probably the most common form of heat-molding is done by using an everyday hairdryer. Although you should be cautious and avoid the highest heat setting, you can help create more flexibility and movement in the boot by carefully heating the boot with the dryer. Then, put on a pair of socks and slip on the skates. Wear them for at least five minutes and the boots should mold to your feet. Note that this technique is more likely to work for skates that have a real leather boot.
And … the Conditioner
If your skates are genuine leather, then leather conditioner could be your secret weapon to softening the boot. Apply it several times over the course of a few days; this will help create a more comfortable, pliable fit over time.
Lace Up
If you're just starting out on skates, you may not realize that the way you lace your skates can greatly affect how they fit your feet. In fact, if there are specific discomforts that you deal with repeatedly, it may be possible to fix the problem by simply changing the way you lace up. Salespeople at your local skate shop are good points of reference for this, or you can ask someone at your local rink to help you.
Switch Up Your Socks
The type of sock you wear is primarily a matter of preference, but with new skates in the equation, it may be worth it to try a pair of socks that are a little thicker or taller than what you usually stick to. There are also a variety of socks that are specifically designed for targeted pain. For example, if you're blistering, try a pair of neoprene skate socks. It's also possible to find thick ankle guards for skaters who have sensitive ankles.
Ask the Pros
While you can experiment with different tactics for breaking in your skates more comfortably and easily, one of the best things you can do is ask someone else who has had to do it a few times. If you don't have a friend who also happens to be a derby junkie, check out the local skate shop and see what the workers there do to make for a quicker, comfier break-in period. Every person has their own tried-and-true methods, so try a few different ways and see what works for you.