How to Lace Your Roller Skates
How to Lace Your Roller Skates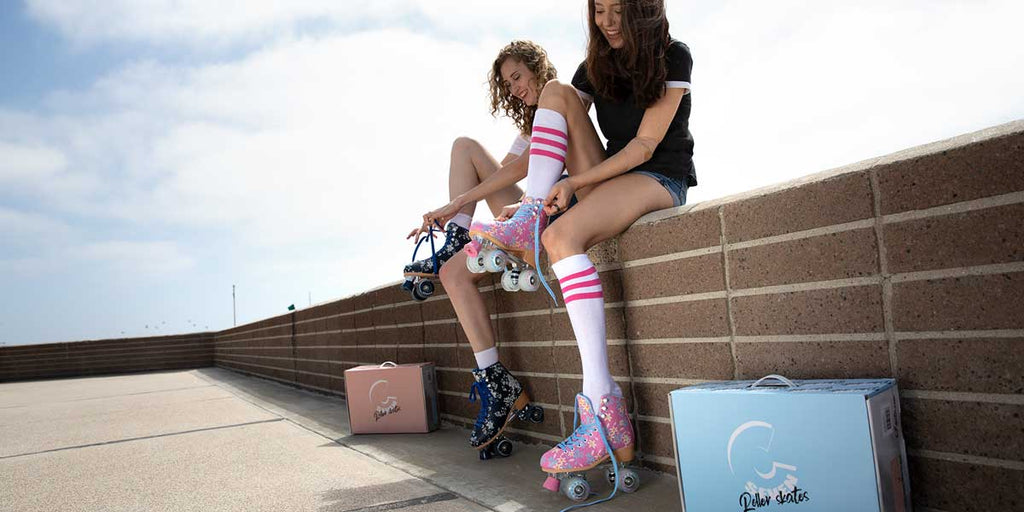 Mathematically speaking, there are millions of different ways to lace up your roller skates. And while there are definitely some benefits to trying your hand at a few different styles, this isn't just about aesthetics. Lacing your roller skates in different ways can help alleviate pain and give support in more specific areas of the boot, eliminating the need for insoles or extra cushions. While we always recommend you speak to a doctor if you're experiencing pain, there are a few small things you can try if it's just a minor discomfort while you're skating.
Your Toes Ache
A common problem that develops in roller skaters and derby players is hammertoe. This comes from your toes being crammed at the toe of your boot. While having a skate that's too small might be the issue, it could also simply be the way the boot is fitting your foot. To alleviate this problem, try lacing side-to-side with one side of the eyelets and diagonal with the other side. This should also help to prevent nail issues or other toe pains.
Your Heels are Slipping
Again, the first point of action is to make sure that you're wearing the right size roller skate. If you're not sure, ask someone at your local skate shop to help you. But if you've got the right size skates and your heel still feels like it's slipping around, try adjusting your laces to create a more secure fit. Lace both sides of the eyelets diagonally until you get to the second eyelet from the top; Lace it through from the second to the first eyelet, then crisscross the laces downward to create a very snug fit at the top.
Your Arches Hurt
If your arches are hurting while or after you skate, it may be because of the high curvature in your arches. To combat this, lace your skates from side to side all the way to the top of the eyelets. This should help relieve some pressure, creating less pain. However, if you still experience aching arches, we recommend buying insoles for your skate boots and speaking with your doctor if the pain continues.
Remember that roller skating puts a lot of strain on your body as a whole. If you're consistently skating, it's very important to set aside time to rest your muscles and give them time to recover from all the exercise. If you're achy, apply a heat pack to your feet or other achy muscles (not injuries). If you're experiencing consistent pain, speak with your primary doctor.