The Best Skateparks in Massachusetts
The Best Skateparks in Massachusetts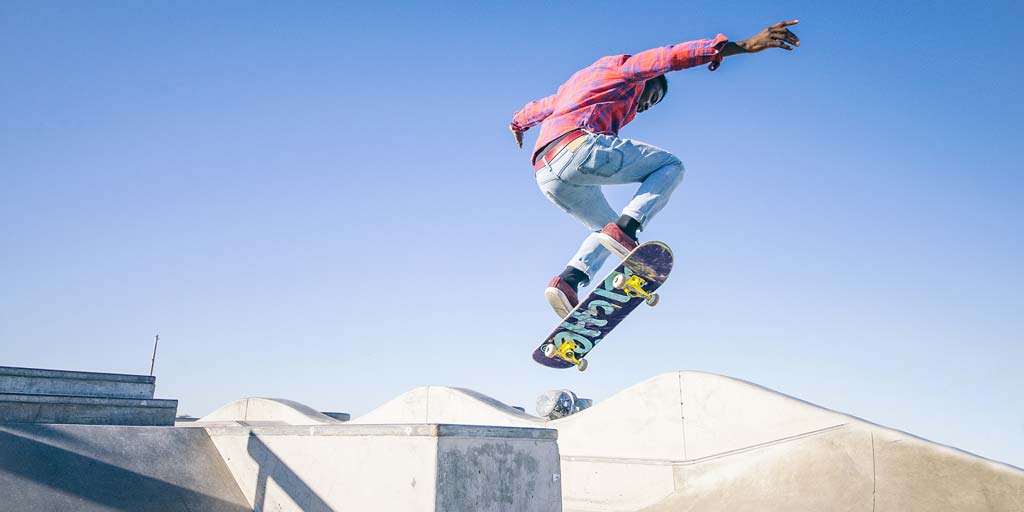 Every once in awhile, we like to do a deep dive on the best skate spots in a specific area — and Massachusetts has been an overlooked concrete haven for far too long. This urban mecca is a must-shred spot for skaters, from the city hotspots to lesser-known suburban areas. Next time you're in the Bay State, push your way over to one of these favorite parks.
Skaters Edge Indoor Skatepark
Taunton
Skaters Edge is the largest indoor park in the state. With over 30,000 square feet of terrain, you can count on plenty of space for runs and almost every obstacle you could imagine. With special zones for beginners, you don't have to worry about taking someone out, and spectators are given their own caged-off lounge space — so not only are they protected from runaway boards, but ledges aren't crowded with onlookers.
Lynch Family Skatepark
Cambridge
The Lynch Family Skatepark is a privately-owned park by the Charles River Conservancy and was part of a renewal initiative to clean up the parks from Boston Harbor to the Watertown Dam. Parks like this can be hit or miss depending on who designed it, but Lynch Family Skatepark boasts three big bowls and plenty of street terrain.
Unity Skatepark
Turner Falls
Unity Skatepark was specifically designed for a wide range of skaters. From first-timers to seasoned regulars, you can count on an awesome setup with sections like a 5-foot bowl, over-vert pocket and pool coping. The kids' playground nearby means that straggling siblings have something to do and don't get in the way at the park.
Newburyport Skatepark
Newburyport
Newburyport Skatepark is maintained by Newburyport Youth Services, which means it's extremely well-maintained. What that boils down to: super smooth concrete and kids won't be running rampant without supervision. Only skateboards and inline skates are allowed in the park, so you don't have to deal with scooter kids during your session.
Ryan C. Joubert Memorial Skatepark
Fitchburg
If transition's your thing, this park is a must-skate. Although there's minimal street obstacles, it's well-maintained and dons 13,000 square feet of terrain, including a clover bowl and half-snake run. Neighboring this skatepark is a metal BMX park, so there's less bike traffic than at parks in the surrounding areas.