6 Ways to Celebrate Endangered Species Day
6 Ways to Celebrate Endangered Species Day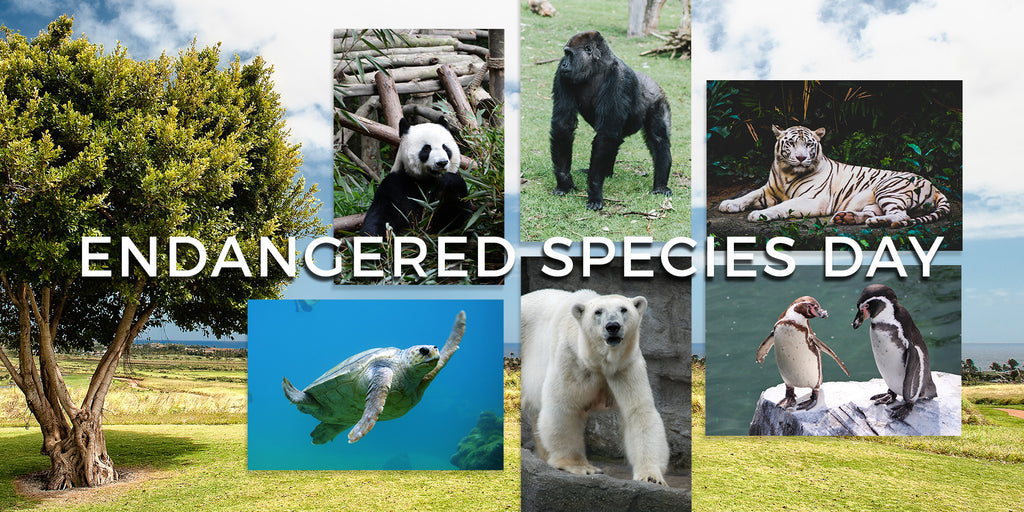 One of the best parts of exploring is encountering wildlife. Whether you're scuba diving in the Caribbean, hiking the Pacific Crest Trail or cycling through Costa Rica, you're bound to come across some incredible creatures that you've never seen before. Unfortunately, stepping out into nature can cause damage to natural habitats if it's not done carefully. As Endangered Species Day approaches, we're looking at ways to observe the holiday in our everyday lives. Here are seven simple strategies you can implement to help protect endangered species around the globe.
Attend an Event
Aquariums, conservation centers and even movie theaters offer cool events where you can celebrate by volunteering, donating and more. Plus, you can get to know others who are actively working to make a difference for endangered species. Find an event near you through the Endangered Species Coalition.
Donate Your Time
You don't have to wait for a recognized holiday to start contributing to your community. Look for local park cleanups, community gardens or recycling drives nearby that could use a little extra hands-on help. Keeping the earth clean contributes to a healthy ecosystem and prevents wildlife from consuming toxic waste.
Support Animal-Loving Businesses
Think about how many items you purchase in one year. Now think about what would happen if every item you purchased helped protect an endangered animal. Okay, you may not be able to do this with everything you buy, but being conscious of businesses that are looking to make a difference can make a huge impact on the environment. Nolah, for example, adopts one endangered animal for every mattress they sell. Talk about sound sleeping.
Grow Native Plants
Growing plant species that are native to your area can help to encourage pollination and cultivate the natural habitat of local wildlife. Non-native plants can suck resources from local flora, pushing them closer to extinction and affecting the larger ecosystem.
Reuse & Recycle
Perhaps one of the easiest things you can do in your day-to-day life to help support endangered species is recycle. Buy items that can be reused or are made with eco-friendly materials. Be aware of the products you buy and the effects they have — it may be time-consuming at first, but building this habit into your regular routine will make it easier in the long run.
Learn More
The first step to making any kind of change is to learn about the topic. Talk to conservation centers in your area to find out information about the local wildlife. Read books and watch documentaries, making sure to get varying perspectives. The more you know, the easier it is to cultivate growth and live sustainably.
As you celebrate this Endangered Species Day, remember that your footprint doesn't leave a mark on just one day of the year. The best way to nurture wildlife is to find ways to cultivate healthy habitats in your everyday life.