5 Ways To Find A Dive Buddy
5 Ways To Find A Dive Buddy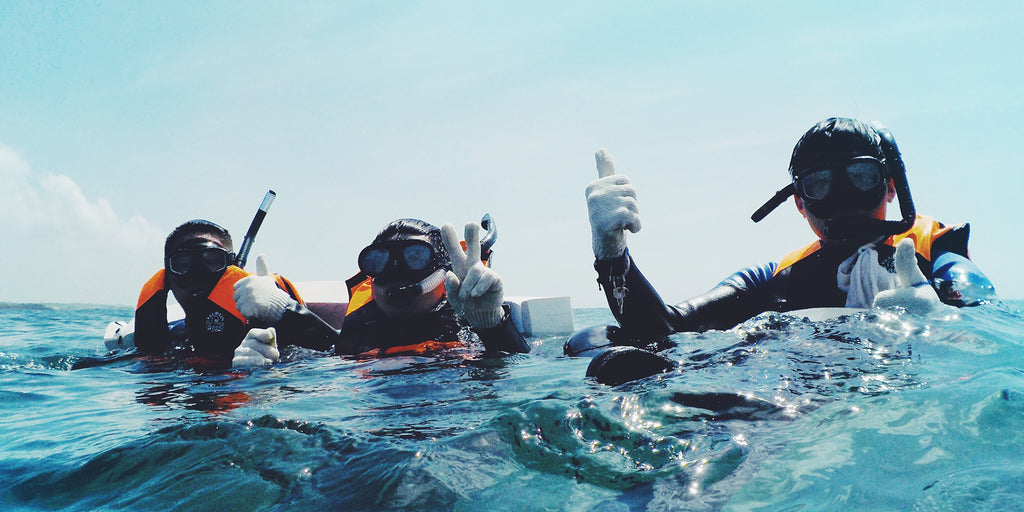 There comes a time in every diver's life when it becomes necessary to find a new dive buddy. Maybe you've relocated. Maybe you're getting back into the sport after many years away. Maybe you didn't quite click with the dive buddy you were paired with for certification training. Whatever the case, because you must entrust your life to your dive buddy, it's not a decision to make lightly. Mutual respect and trust are crucial, but personality factors are also very important since a dive buddy pair with mismatched dive goals, philosophies or preferences will often disagree about important aspects of the dive.
Here are five ways to connect with a new dive buddy you can trust and get along with.
1. Take a refresher course, or supplemental certification course.
It's never a bad idea to sharpen up your dive skills or acquire new ones, and taking a course gives you the opportunity to meet a whole new group of divers. Even if the person you're paired with for the class doesn't seem like a fit or isn't looking for a new dive buddy, you can approach others in the group.
2. Go on some group dives. This is another great way to meet a whole group of people who share your passion.
Some dive buddy pairs will sign up for group dives together, but many divers will be there solo because their usual buddy couldn't make the trip or, like you, they're between buddies at the moment. These solo divers may be open to adding a new dive buddy to their rotation, or may be able to introduce you to other divers they know who are looking for a buddy.
3. Join a dive club.
Becoming a dive club member will expose you to an even larger population of divers, and give you an opportunity to get to know them better before diving together. The club will have regularly scheduled outings where you can see how others in the group approach the sport for yourself, and maybe even 'test drive' some buddy pairings.
4. Ask diving friends, family members or a trusted divemaster for a personal referral.
These folks know you and hopefully know what you're all about where diving is concerned, so they're in a good position to do a little dive buddy matchmaking on your behalf.
5. Check the dive shop bulletin board, or online scuba board classifieds.
This isn't the ideal way to find a dive buddy, but it can still work if you're smart about it. Anyone you connect with this way will be a stranger, so plan to meet for a purely social get together at least once before making plans to hit the water together. Chatting over coffee or drinks gives you both an opportunity to get to know each other, and if the topic at hand is diving you can learn a lot about one another's equipment, experience level and approach to diving. Your dive buddy doesn't have to be your best friend but it must be someone you trust and the two of you must have at least a cordial and respectful rapport.
Don't let the lack of a dive buddy keep you out of the water.