5 Skate Competitions to Look Forward to This Summer
5 Skate Competitions to Look Forward to This Summer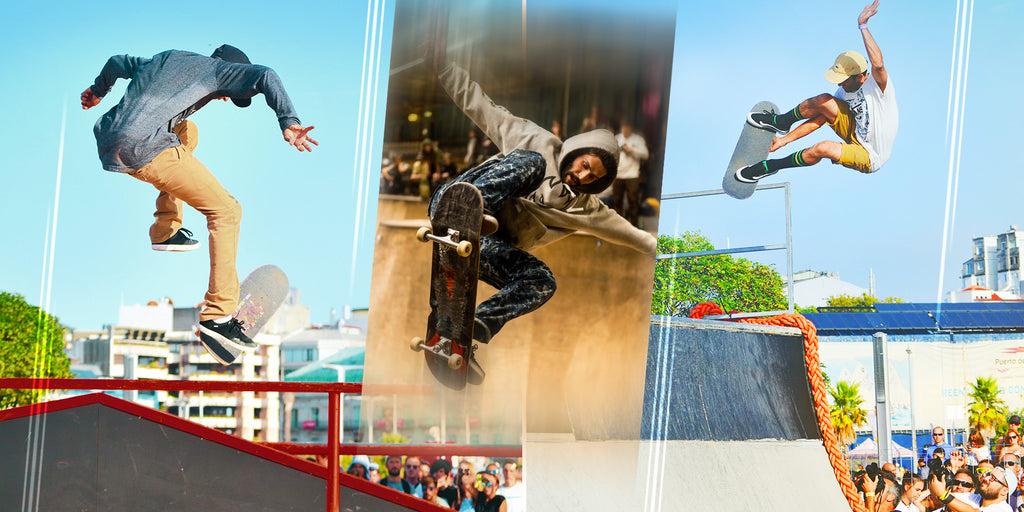 From underground punk sport to inclusion in the 2020 Winter Olympics, skateboarding used to be considered a hobby for troublemaking teenagers. But the sport has turned into a worldwide phenomenon. With skaters coming from everywhere around the world, professionals can make upward of 500K a year.
New opportunities to make it big has turned skating into a true dedication, even a possible career, and skate competitions are the place to make that happen. While some boast crazy cash purses or free skate gear, others are simply places for like-minded skaters to get together and check out the latest styles, tricks and gear. Here are five skate events we're stoked for this summer.
Vans Combi Pool Party
This annual bowl competition takes it back to the old days, when California skaters took advantage of the drought by tearing up empty swimming pools in suburban backyards. This year's competition will feature 90 skaters in three different divisions: Masters, Pros and Legends. The ticketed event is scheduled for May 5, 2018 in Orange, Cal. and will be streamed live on the Vans website for those who want to witness the talent but can't attend in person.
Dew Tour: Summer Series
The Dew Tour includes three events throughout the year that feature various extreme sports. The summer event, taking place from June 28 through July 1 in Long Beach, Cal., is the major skate competition. The 4-day event includes competitions in street, tech, rails, gaps and bowl and features pro and amateur skaters. Plus, it's open to the public so you can check out all four days for free.
Mystic Sk8 Cup
The Mystic Cup has been around since the mid-90s and is easily considered one of the top skate competitions in Europe. Scheduled for June 29 through July 1 in Prague, Czech Republic this year, the event includes a cash purse of $35,000. Intrigued yet? Categories include street, bowl, best trick and ladies' street skating.
X Games
By far the most respected extreme sports competition in the United States, the X Games occurs three times annually with the major skate competition taking place every summer. With more than 20 years under its belt, the competition brings in hundreds of thousands of spectators to every event, not including live stream viewers. This year, check it out in Minneapolis, Minnesota or tune in to watch it live from July 19 through July 22.
Vans Park Series
The Vans Park Series includes a number of events and kicks off this summer on June 2 in Sao Paulo, Brazil. The tour will later make stops in Vancouver, Canada; Huntington Beach, Cal.; Paris-Chelles, France; culminating at the World Championships in China on October 26 and 27. The series includes women's and men's competitions at all locations and skaters will be tearing up brand new parks donated to the communities by Vans. Tickets are free, so expect to fight the crowds to get a good view of the bowl.
Whether you're a rookie skater looking for some inspiration or an old vet still shredding, there's tons of events this summer that give you the chance to check out the latest tricks, gear and skate styles.