Who Invented Roller Skates?
Who Invented Roller Skates?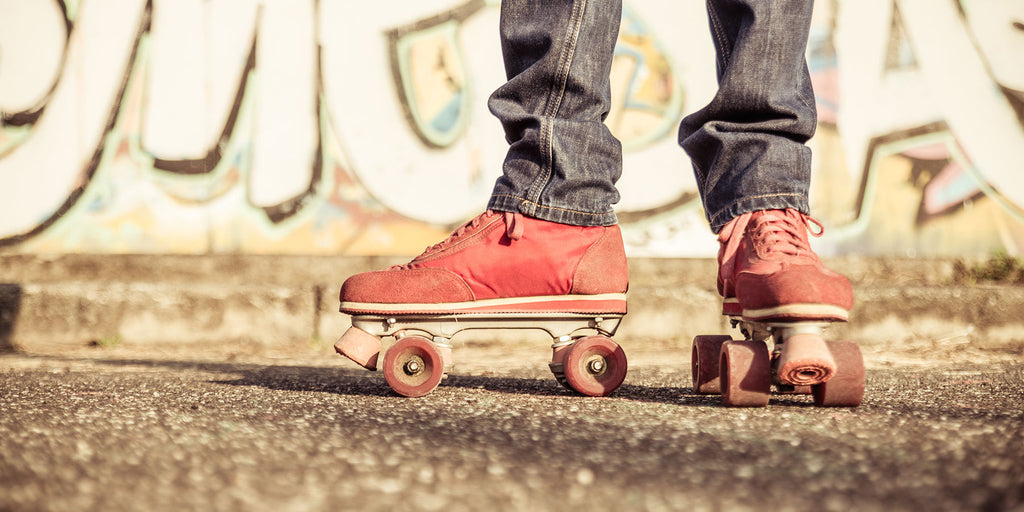 Like most inventions, roller skates didn't hit the ground running (or rolling, for that matter). Photos, patents and other historical documents show us that products similar to roller skates came onto the scene gradually — popping up here and there throughout time before finally being accepted into mainstream culture.
The First Appearance
Roller skates were first introduced in the Netherlands in the early 18th century. It was common in the winter to use ice skates, which had already been around for nearly 400 years, as transportation along the frozen canals. Assumedly wanting to create a similar type of transportation for warmer months, an unknown inventor nailed wooden wheels to planks of wood and attached them to his shoes. Although it is difficult to verify, some suggest that this trend caught on for some time and the initial roller skaters were nicknamed "skeelers."
The Return of Roller Skates
50 years would pass before a similar product would make a grand entrance into society. An English inventor named Joseph Merlin created a contraption of metal-wheeled boots, which he decided to debut at a masquerade party. Unfortunately, the entire ballroom was lined with full-length mirrors, which suffered the brunt of the damage when Merlin came skating in at a high speed. Contradictory to what he hoped for, onlookers understandably found the invention laughable.
Here for Good
Another half a century would, again, pass before roller skates would finally make a lasting mark on society. A German production of the ballet Der Maller oder die Wintervergn Ugungen or "The Artist or Winter Pleasures," was performed in 1818. The winter setting of the ballet called for ice skating, but since it was summertime, roller skates were used instead. This more graceful entrance seemed to do the trick, as it was just one year later that the first patent for an inline roller skate was given to a French inventor, Monsieur Petibledin.
Throughout the 19th and 20th centuries, roller skates grew in popularity and improved in design, eventually making their way into the international market. Public rinks opened in the 1850s, and when Madison Square Garden became a roller rink in 1908, it made way for hundreds of rinks to open around the country, creating a boom of skate-inspired sports. Polo skating, competitive speed skating and ballroom roller dancing are just a few of these.
The sport's second explosion in popularity in the 1970s became iconic for skate culture, and many rinks today are reminiscent of the disco music and bell-bottom pants that accompanied the boom. "Retro" quad skates are on the rise, and despite the repetitive myths that the sport is slowly dying, it's more likely that another rush in popularity is on the horizon.