The Secret to Setting Short-Term Fitness Goals
The Secret to Setting Short-Term Fitness Goals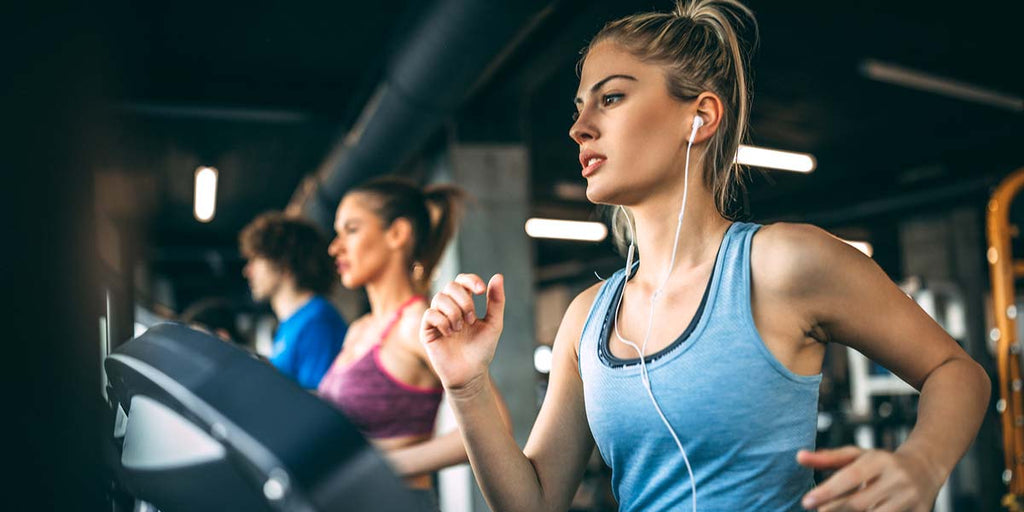 I want to lose weight.
I want to run a 10K.
I want to bench-press 50 pounds more.
Your fitness goals probably look something like this. But are you setting short-term goals to keep you on track? When working toward an end-goal (especially when it has to do with fitness), it's important to set small, reachable objectives that will build up to contribute to the big picture. Why? Because focusing on all you have to do between today and six months from now is incredibly daunting. Thinking about what you have to do between today and a week from now? That's a little more feasible. Here's what you can do to set awesome short-term fitness goals.
Break It Down … Again
Let's say your goal is to lose 25 pounds by the end of the year. That number can feel impossible today. But break that down into smaller monthly chunks and it begins to feel a little more achievable. But don't stop there. The smaller you can break it down, the better. Maybe you're going to run for 30 minutes two times every week, or maybe you'll swap out a burger for a salad twice a week. You can choose how you want to break them down, but the point is to make them small and quickly achievable.
Get Accountability
You are your own worst enemy — nothing has ever been truer about trying to reach a fitness goal. Your own motivation (or lack thereof) will be your biggest obstacle to overcome. To combat this, find someone who will check up on you on a weekly basis. This person should know your short-term and long-term goals, your reasons behind them and how you plan to follow through with them.
Write It Down
Whether you're an old school pen-and-paper kind of person or are all about the latest gym technology, there are tons of ways to keep track of your short-term goals. Some of our favorites include MyFitnessPal, Optimized and Strides. But whichever way you decide to do it, writing down your goals and being able to check them off the list gives you a concrete way of seeing your progress. Not being able to check that box might even motivate you to stick with it on the tough days.
Ditch the Perfectionist Mentality
Missing your goal can be incredibly frustrating, even when it's a short-term goal like going to the gym twice a week. But lucky for us, research shows that falling short of your own expectations doesn't affect habit-building. A study conducted at the University College London found that "missing one opportunity to perform [a] behavior did not materially affect the habit formation process." Moral of the story: not achieving your short-term goal one time isn't going to mess up your long-term goal in the end.
It's the age-old saying: the only way to eat an elephant is one bite at a time. Setting short-term goals is just as important as the end game because it creates achievable steps for you to reach your final destination.