Save The Day Kit: Don't Let Minor Hassles or Emergencies Ruin Your Family Outing
Save The Day Kit: Don't Let Minor Hassles or Emergencies Ruin Your Family Outing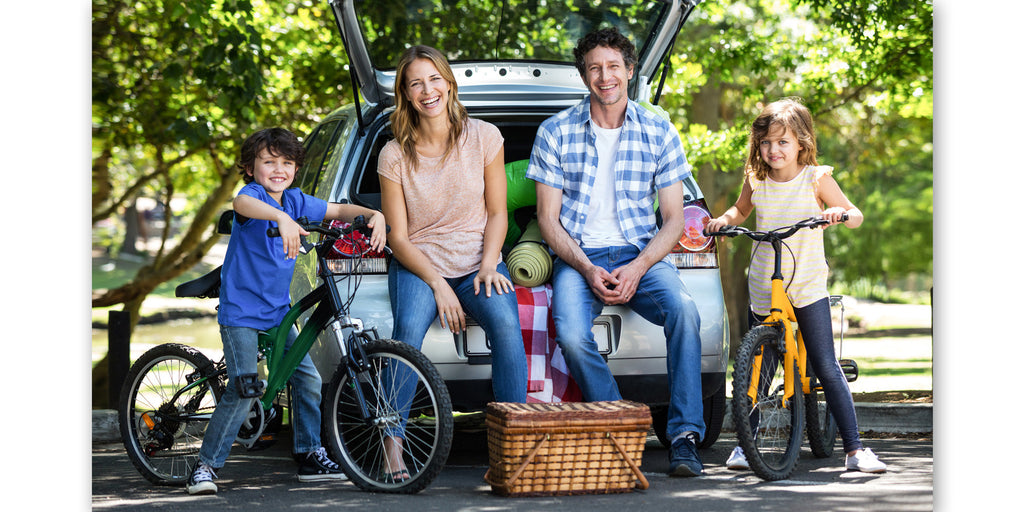 The Save A Dive kit is a well-known, practical tradition in SCUBA diving circles. Each diver creates his own emergency repair kit, with the replacement parts, supplies and repair tools needed to solve all of the most common equipment problems when he's on a dive outing. This ensures he won't be stuck on the boat due to a broken strap, leaky hose or similar problem while everyone else is underwater.
Think back on how many family outings and road trips have been ruined, or made far less enjoyable, due to some minor crisis that could've been easily resolved if only you'd had the necessary supplies on hand. Whether it was poison oak on the nature walk, sunburn at the beach, car sickness on the road, or blisters from new sandals at the picnic, these small things can quickly snowball to ruin everyone's day. Put together your own Save The Day kit and take it on every outing to keep your group comfortable and content.
General Guidelines
The basic idea is to be able to deal with minor hassles and emergencies just long enough to get you back home, or get you to the next town where supermarkets, drugstores, restaurants and the like will be available. Travel size items are ideal; just be sure to re-stock any supplies that are used up on each trip.
The Bag
Start with a large, sturdy, well-designed duffel bag, ideally one with multiple pockets or divided sections that will make it easy to find items quickly when you need them. This bag will need to go into the car or van with you, so make sure it will fit even after you've accounted for everything else you'll be bringing along.
What To Pack
While each family or group will want to personalize their Save The Day kit according to their specific needs, there are some staples that belong in every bag.
Small First Aid Kit – You can assemble your own, or buy one ready-made. At the minimum, it should contain an assortment of adhesive bandages, some alcohol wipes, first aid ointment, cream or spray, and an instant cold pack (the type that doesn't need freezing or refrigeration).
Over The Counter Remedies – These items should address the most common, minor physical problems you're likely to encounter while away from home.
Include aspirin, ibuprofen and acetaminophen to cover all possible pain relief bases, for young and old alike. If very small children or toddlers are commonly part of your group, be sure to include a pain reliever / fever reducer made especially for them. Add diphenhydramine (brand name Benadryl®) spray, pills or liquid to address non-emergency allergic reactions to things like poison oak and insect bites. Finally, include some type of sunburn / skin irritation relief spray, gel or cream, like this one from Reef Safe.
Sunblock and Lip Balm – If small children are going to be part of your group be sure to include a sunblock option that's safe for kids.
Wet Wipes, Hand Sanitizer, Roll of Paper Towels, Roll of Toilet Paper – You can never predict the condition of public restrooms along the way, and spills always seem to happen at the worst possible times.
Travel Size Sewing Kit – It doesn't take up much space, and you'll be glad you brought it when a popped button or stuck zipper renders a crucial clothing item useless. Be sure to get a kit that includes a small pair of scissors.
A Large, Rolled Up Towel or Blanket – Speaking of spills, anyone who finds themselves unexpectedly wet or cold on the outing will be thankful for a blanket or towel to wrap up in.
Food and Water – You don't need a full survival kit here, just a few bottles of water and a box of nutrition bars with a long shelf life. There's nothing like a hungry or thirsty kid to make a road trip miserable for everyone, and in the unlikely event of a flat, engine trouble or emergency room visit, it could be hours before you're able to grab a bite.
Lighter, Flashlight with Spare Batteries – Fire and light: two survival tools we don't usually appreciate until we desperately need them.
Car Charger For Electronics – A micro-USB type should be compatible with most phones, tablets and other small electronics.
Duct Tape – It can temporarily repair anything from a ripped down jacket to a broken rear view mirror.
Large Trash Bag – Whether it's for cleanup after a picnic, temporarily stowing wet clothes and gear or bagging muddy shoes for the trip home, this is a very handy item you'll be glad you brought.
Feminine Hygiene Products – If females in their child-bearing years are coming along, make sure you're able to handle an unexpected emergency until you can get to a supermarket or drugstore.
Dramamine® is a good addition if anyone in your group is prone to motion sickness.
If you spend a lot of time ferrying kids or friends around you may want to keep your Save The Day kit in your vehicle at all times. If you'll only use it for road trips and day outings make it the last thing you put in the car before you hit the road, so you won't have to rummage through everything else to find it when you need it.