Roller Skating Gift Guide
Roller Skating Gift Guide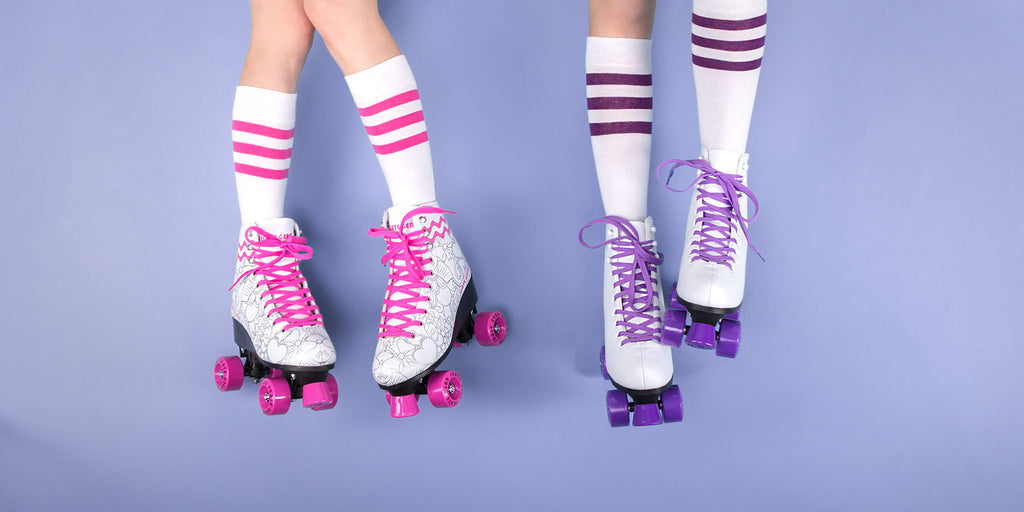 Here at Shop709, we're all about making the most of every adventure. Whether that's underwater, at the skatepark or on the trail, the gear you use can make all the difference. For the next few weeks, we'll be covering Christmas gifts for every adventurer in your life. This week, we're tackling roller skaters, from newbies to hardcore derby players, we've got something for every level and every budget.
Bearings
While bearings are an absolute necessity that no skater can get enough of, the downside is that any experienced skater will probably be very picky about what kind of bearings he or she will want. If you know what her favorites are, then stock up. If you don't, be prepared to spend plenty of time talking with the sales clerk to get an idea of the best option.
Bearing Lubricant
This is a great option for a stocking stuffer or a small piece of gear to add to a larger gift basket. Although your skater may be picky about their bearings, it's unlikely that they care nearly as much about which type of lubricant they use to keep them spinning. Starting at just a few dollars, this is a practical accessory that celebrates their passion.
Laces
If you're hoping to get your skater something with a little more personality, laces are a great way to give something fun while still remaining practical. Every skater loves laces—whether they're a seasoned derby pro or just learning, laces are a fun way to customize their skates and add their own flare. Just make sure you get the right length!
Socks or Leg Warmers
Like laces, socks are a cheap gift that is just as fun to give as they are to receive. Plus, you don't have to worry about sizes. Get a big pack of plain ones for derby practice or a nicer pair of colorful ones; a skater can never have too many pairs!
Skate Tool
Although practiced skaters will probably already have a standard skate tool (usually a Y3), first-timers may not have one yet. It may seem boring, but it doesn't have to be! Many brands sell fun, colorful ones on a keychain that are great to give as gifts.
Wheels
Wheels are another piece of gear that may require some extra knowledge. Since they vary in size and hardness, it can be more difficult to find a set that they'll use. The upside? Since wheels are more visible than bearings, you may be able to sneak a peek and see which style he or she is already using.
Skate Sling
There are different names for this; some brands call it a skate leash, but the concept is the same. It's simply a nylon strap with two loops at the end, each of which fits over one of your skate trucks. Sling it over your shoulder and tote it with you while keeping your hands free! This is also a great option if you're on a budget—you could even personalize it by making it a DIY project!
Insoles
No skater could say no to a pack of insoles for their skates. With all that stress they're putting on their feet, there's no doubt of whether they could use it. But avoid standard shoe insoles and opt instead for a pack that's made especially for skating.
Hockey Tape
You could pack an entire box full of hockey tape and the skater in your life still wouldn't have enough. Particularly a great choice for derby skaters, hockey tape is the duct tape of the skate world. It's used for repairing damaged gear, buddy taping an injury and more. A few rolls of this makes an awesome gift.
Epsom Salts
Give the gift of recovery and relaxation with a thoughtful gift that prompts self-care. If you're looking for something a little different that they won't be expecting, Epsom salts (or a scented Epsom soap) give their feet the pampering they surely need.
Roller Skates
This may be a given, but we have to emphasize it. If your friend or family member wants to get into roller skating, then by all means: buy them a pair of skates! If they've already been skating for a while, chances are they've been eyeing a certain pair that they just can't get themselves to buy. It may be the most straightforward answer, but it may also be the most rewarding!