Roller Skating Basics for Beginners
Roller Skating Basics for Beginners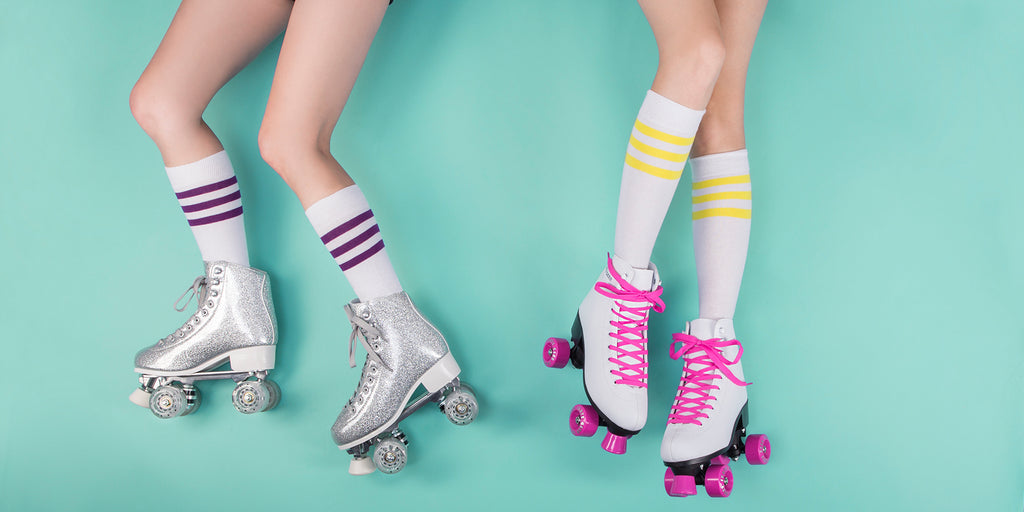 If you've recently hopped on the roller skating train and are a little freaked out about learning, you're not alone. For those of us who didn't grow up going to the rink, strapping on a set of wheels and rolling around seems totally unnatural. Luckily, tons of people do it every day. Kids barely out of diapers have learned to do it, so by all means, you can too. Here are a few tips to try as you hit the rink for the first time.
Get the Right Gear
Clearly, you're going to need skates to try roller skating. But if you're a first timer, don't be fooled by the sleekness of those long-time skaters who glide around in shorts and a tank top. You'll need a lot more protection as someone starting out. Get a set of elbow pads, knee pads and a helmet. This is especially important if you're skating outdoors.
Focus on Your Stance
Before you master the art of skating, make sure your body is in the right stance. This will make things way easier later on as you develop your skills and even learn tricks. Stand with your feet shoulder-width apart and slightly bend your knees. As you begin to move, keep your toes pointed slightly outward. Balance is the largest part of learning to roller skate, so if you can master that, you'll be a pro in no time!
Start Small
Nobody goes straight to spins and jumps without some practice. Start slowly while holding the side rail (or any stable surface if you're outside) and start with your heels together so that your feet make a "V" shape. Take a few short steps. As you move, try to keep your weight on your heels — this will help to move you forward. Gradually attempt longer strides and distances as you get more comfortable.
Strengthen Your Ankles
It's common for new skaters to struggle with maintaining a stable stance, particularly when it comes to the ankles. Pay close attention that your ankles don't begin to tilt inward and that your knees stay above your ankles. Skating with caved ankles can be quite painful and cause damage to your joints. It will take effort at first, but the more you skate, the stronger your ankles will become, and this problem will eventually become lesser.
Learn How to Stop First
The last thing you want is to gain some speed on your new skates only to realize that you never learned how to stop! Typical quad roller skates are designed with a toe stop. To use a toe stop without flying forward, make sure your legs are staggered with one skate farther forward than the other. Gently apply pressure to the toe stop on the skate that's in the back to come to a stop.
Roller skating is like any other new activity. The more you practice, the better you'll get. Don't be afraid to take things slow and ask other skaters for pointers as you learn!