How to Pack for a Week in a Carry-On
How to Pack for a Week in a Carry-On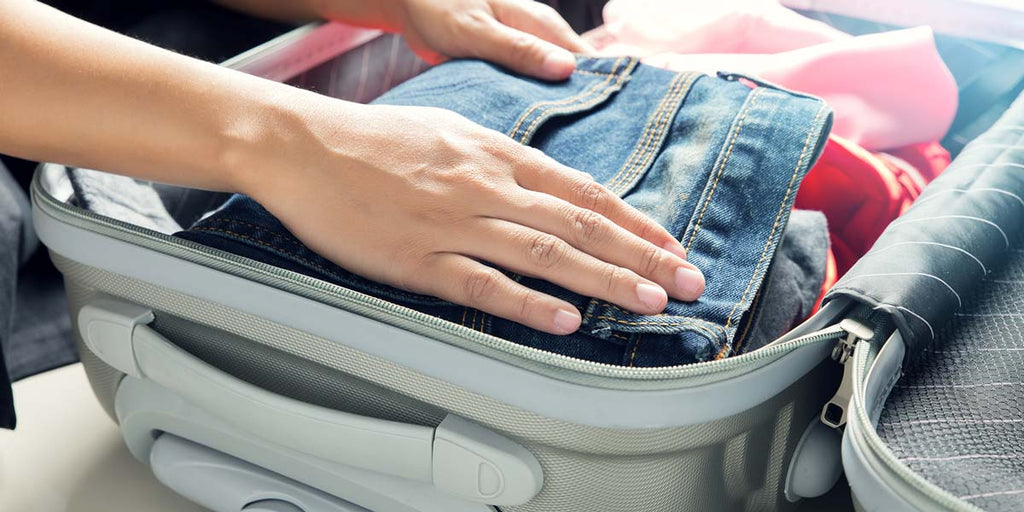 Whether you're backpacking around Europe or taking a solo snorkeling trip to the Maldives, packing light can do wonders for your travel experience. Aside from the obvious effect of simply having less to lug around, it can also help clear your mind and cut back on the chaos so you can focus on the joy of traveling. With everything in a carry-on, you get a lighter load to carry both physically and emotionally and the adventure takes the front seat.
Start with a plan. You should not, under any circumstances, just start throwing random items into your bag. This is the golden ticket to overpacking. Spend some time thinking about what your days might look like and write a list with specific clothing items in mind.
Pack for the 80%. In other words, pack what you'll need 80% of the time. If you're planning on lying on the beach all day, this might be a bikini or swim trunks. If hiking is your game, then hiking boots and a good hat are probably more of a priority. For the other 20%, buy it when you get there.
Go for neutral clothes. Blacks, grays and whites. Stay away from patterns and colors as much as possible. This makes it extremely easy to mix and match pieces to create tons of different outfits. A white T-shirt and gray shorts might be your everyday outfit; pair that same T-shirt with a skirt and you've got a totally new look.
Wear your bulkiest items. If you're going to a colder region and heavy clothing is a must, then wear your outerwear and save your carry-on space for lightweight layers.
Essentials only. Skip the eyeshadow palettes, scarves and extra jewelry. By sticking to the bare minimum, you save space and time getting ready each morning.
Consider buying things on the road. Toiletries like shampoo and conditioner can easily be found no matter where you're traveling to. Buy some when you get to your destination instead of letting it take up space in your bag.
Keep laundry services in mind. For some reason, we forget that doing laundry in another country is an option. But this should be at the forefront of your mind when you're packing. If you haven't already, call your hotel or hostel and ask if they have laundry services. If not, is there a laundromat nearby? Think about how frequently you will be able to do laundry and pack with that timeline in mind.
Select the right bag. This doesn't just mean to be aware of the size constraints on your airline (although this is also a major thing to consider). You should also be thinking about the actual space in the bag: does it have pockets? Is it bulky? Will you have to dig to the bottom regularly? The easier it is to organize your items, the simpler travel will be.