How to Clean Roller Skates
How to Clean Roller Skates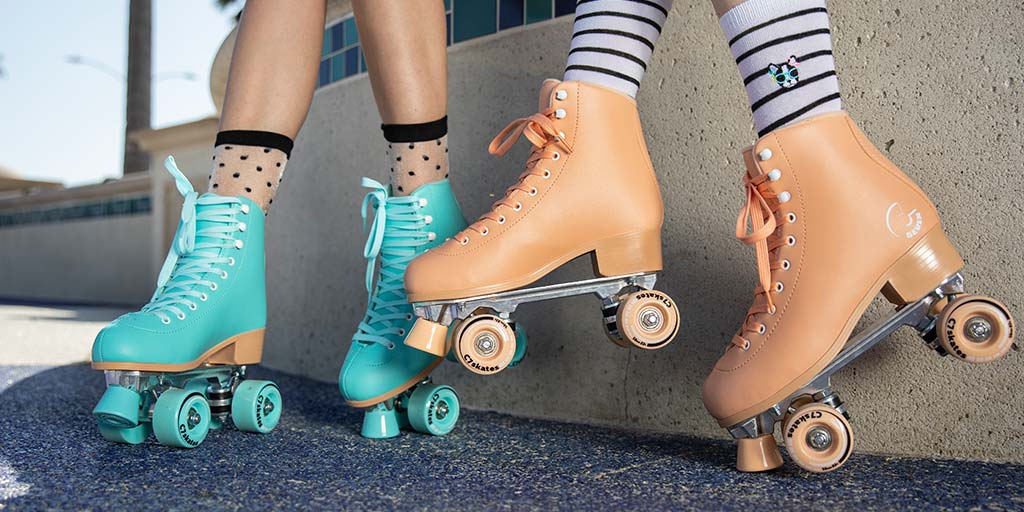 Many people are beginning to discover (or rediscover) a love for roller skating. Whether in an outdoor or indoor setting, quad roller skates are prone to eventually getting a little dirty from all the work they do.
Many of our customers have asked how they can properly clean their skates without causing any damage.

So, to help answer that question, we wanted to create an easy guide for everyone to reference when the time finally comes for your roller skates to get a little love and attention.

We've broken down the cleaning guide into three easy-to-follow parts: wheels, bearings, and boots.
How to Clean Roller Skate Wheels
The most important thing to remember when you start cleaning your roller skates is that you do not want any amount of water to get into your bearings.

Similar to skateboard bearings, roller skate bearings are the small, circular pieces of metal inside the wheel that allow the wheels to roll freely. If water comes into contact with them, then they can rust and slow your ride.

So when you are cleaning your wheels, it's important to remove the bearings from the wheels entirely. You could do this with a special tool, or you could just use the bit of metal that holds the wheel to pull it out gently from its nook.

As long as you aren't damaging the bearing or the wheel, you can pretty much use anything to pull it right out without much fuss.

Once you've done that, the best way to do an in-depth clean is to take the wheels and place them in warm, soapy water and let them soak for a bit to get all the grime off. You'll know they are ready when the hardest bits of dirt wipe off with light scrubbing.

If you have a stronger degreasing agent, you could use that as well, just check the instructions on the product and make sure it isn't harmful to the plastic of the wheel (some degreasers have powerful chemicals that can eat or strip plastic).
Once you've scrubbed the dirt off from the soaked wheels, let them dry completely before reassembling to avoid any accidental rusting.

If you don't want to completely remove your wheels, you could use an alcohol-based cleaning solution (or just regular isopropyl alcohol) and scrub them down with a hard sponge. This will take a little more effort when it comes to scrubbing, but it prevents you from having to disassemble the roller skate wheels.
How to Clean Roller Skate Bearings
Cleaning the roller skate bearing gets a little trickier, unfortunately. It's still a pretty simple process, but you will need some kind of tool like a paper clip or dental pick to remove the bearings seals (little rubber circles that are inside the bearings).
Once you have those removed, grab that isopropyl alcohol again and fully submerge your bearings in a container. Let them sit for about eight to 12 minutes depending on how grimy they are.

There are a couple of things to keep in mind at this stage:
If your alcohol is looking really dark and dirty, feel free to drain and refill with fresh solution.
If you have a sealable container, you can close the lid and give it all a shake to agitate all the grime.
 The rubber seals should be easy to clean with a bit of alcohol and a paper towel. If they are really dirty, you can let them sit with the bearings for a few minutes as well, or try a soap or degreasing agent. (Just make sure it's thoroughly rinsed and dried before inserting back into the bearing.)
Once everything is cleaned, let it all sit out to air dry for at least 15 minutes. After that, you are free to reassemble.
How to Clean Roller Skate Boots
The boot itself is a little different than the wheels or the bearings. The best way to clean them is to treat them like you would any other shoe. If you have leather, use a leather cleaner and protection. If you have suede, pick up a good and affordable suede cleaner to get the job done right.
A lot of faux leather and vegan-friendly skates can be cleaned with some basic soap and water. Just make sure you are using appropriate products for whatever your skate is made of, and don't be afraid to take the laces off and let them soak too!