6 Dive Destinations You Have to See in 2019
6 Dive Destinations You Have to See in 2019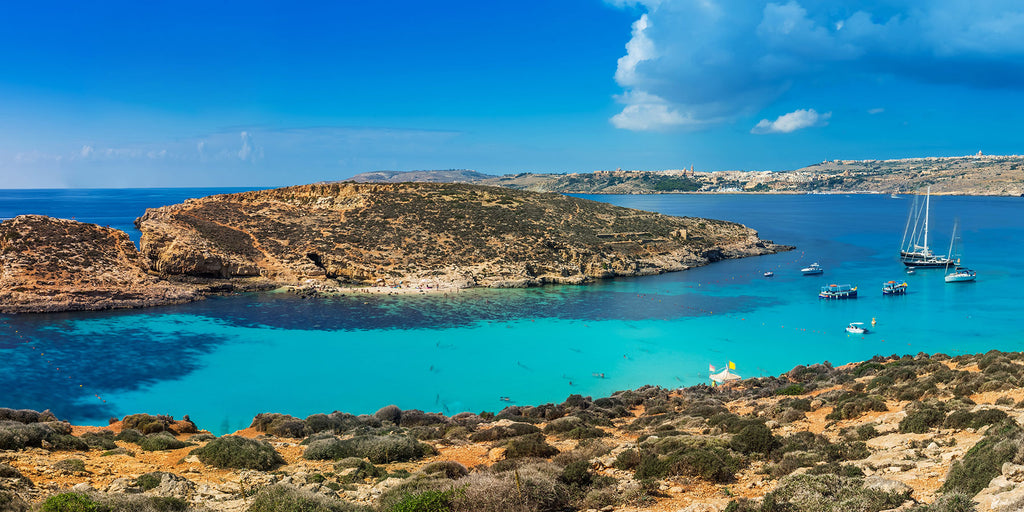 Heading into 2019, it can feel like globalization has taken all the mystery out of travel, but the beautiful thing about Earth is that there is always a stone left to be unturned. We may see tons of photographs, blogs and Instagram feeds full of stunning travel photos, but there's nothing like the marvel of seeing the real thing. If you're looking for a change of pace in your 2019 travel calendar, these six underrated travel destinations are an ocean-lover's paradise.
Malta
Malta often gets overlooked because it's surrounded by bigger hot-spot European countries. But its central location makes it an incredible site to see. With topside cultural influences from Italy, Great Britain and North Africa, it's teeming with rich food, architecture, languages and experiences. Plus, it's surrounded by tons of caves, reefs and shipwrecks, making it a rich destination for divers.
Singer Island, Florida
Florida is well-known for its snorkeling and diving, but this little island off the coast of Palm Beach often gets overlooked. Between the island and the mainland is the Blue Heron Bridge, which houses a vast array of creatures including seahorses, octopuses, and over 100 different species of nudibranchs.
Tobermory, Canada
While most divers flock to tropical destinations, this cold-water haven flies under the radar. Tobermory, Canada offers the thrill of underwater waterfalls, submerged forests and over 20 historical shipwrecks, many of which sit close enough to the surface for snorkelers to enjoy the view as well.
Skellig Michael, West Ireland
Speaking of cold-water destinations, this hidden dive site is Hollywood famous — but not for its underwater environment. Skellig Michael was one of the filming sites featured in Star Wars: The Force Awakens. But this unique island offers far more than walking in the footsteps of Luke Skywalker. Beneath the ocean's surface lie looming walls of coral and sponges and incredibly clear visibility.
Yonaguni, Okinawa, Japan
Just a short flight off the western coast of Naha, Okinawa is a remote island known primarily for the mysterious underwater Yonaguni Monument. In addition to this mystifying formation, Yonaguni also offers pristine coral reefs and is one of the best places to dive with hammerhead sharks.
The Seychelles
Okay, this might not be exactly "underrated" but the Seychelles are definitely under-visited. While the main islands have been deemed the number one honeymoon spot for quite some time, this archipelago of 115 islands has plenty of exploring left to be done. Turquoise waters, giant tortoises and stunning coral reefs: need we say more?