5 Best Travel Apps in 2019
5 Best Travel Apps in 2019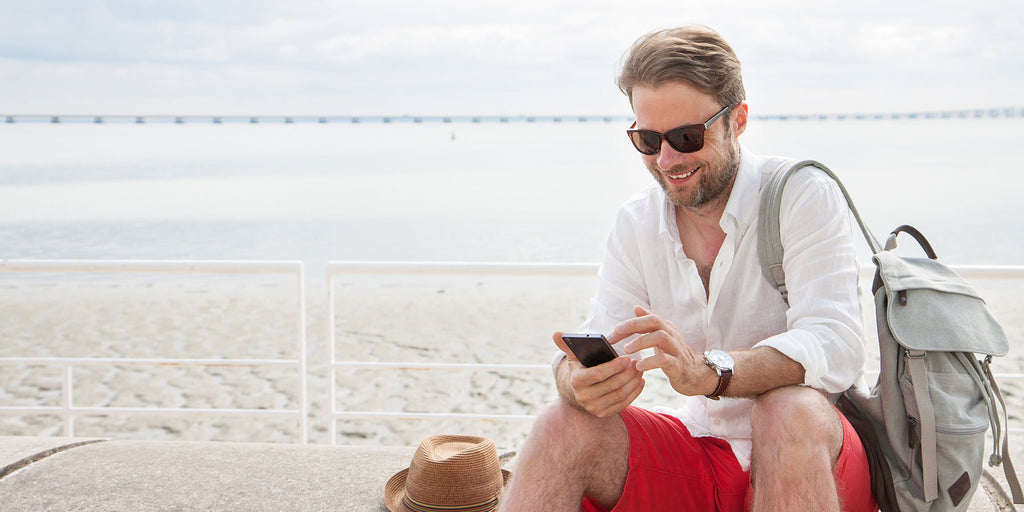 If traveling more is on your list of New Year's resolutions, you're not alone. Studies show that it's one of the most common resolutions made each year. Stunning scenery, lively cities and beautiful cultures call out to all of us, so if you're hoping to plane hop a little more frequently, we've got some tricks (and tips) up our sleeve to help you achieve that goal.
LoungeBuddy
Did you know that you don't always have to fly first class to get access to airport lounges? Many airports sell day passes for first-class lounges or have free ones that are open to all flyers. LoungeBuddy lets you know which lounges you have access to with just one tap, so it's perfect for those long layovers that tend to encourage sleeping across multiple plastic seats!
HotelTonight
It can be a huge disappointment to come across a gorgeous city that you want to explore further, but not having a hotel room to stay longer. HotelTonight does exactly what it sounds like — it lists hotels nearby that have rooms available. Not only that, but these last-minute reservations are often deeply discounted, so you can get a great deal on accommodations. When you're still having trouble selecting a hotel, the app has 24/7 customer support to guide you.
TripIt
TripIt is especially helpful if you're traveling for a longer period of time, but it works just as well for short vacations. Simply forward all your confirmation emails for your flight, hotel and car rental reservations to plans@tripit.com and it will automatically create your trip itinerary, accessible from the app. Upgrading to the pro version gets you notifications for flight delays and alternative route suggestions for cancellations. It's the ultimate organization tool for travelers.
Detour
While walking tours with local tour guides add a personal touch that technology can't, time schedules don't always line up. Tours often book up quickly during busy seasons, especially with tour guides who have a great reputation. Detour offers GPS-guided audio tours that fit your schedule and are available in 17 cities around the world. Each immersive audio experience is recorded by a local who knows the city top to bottom, so you'll get in-depth knowledge of each destination.
Hostelworld
The 2005 film Hostel gave hostels an unrealistically bad reputation. These cheaper alternatives to pricey hotels provide accommodation that is often just as comfortable as sleeping in a hotel without the unnecessary luxuries that spike the cost. Many of them provide complimentary breakfasts, lockers to store your valuables and even free transportation, all at a fraction of what you'd pay elsewhere. Hostelworld is a convenient, easy search tool to find inexpensive accommodation worldwide.
When it comes to travel, having the right tools can make or break your trip. These apps make exploring the world easy and convenient so you can focus on experiencing the world.